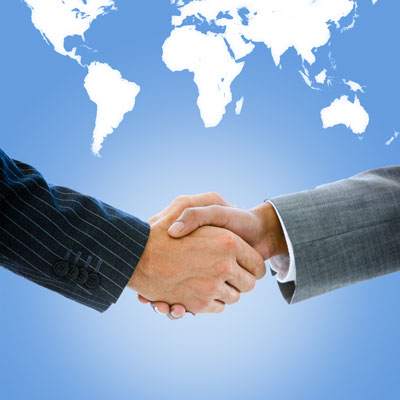 Printer-friendly version
Email this CRN article
HP Inc. Thursday stepped up its 3-D printing sales offensive with a blockbuster alliance with $37 billion global systems integration giant Deloitte.
The deal marks the first major global alliance since HP began taking orders for its Jet Fusion 3-D printing manufacturing product just over a year ago.
HP 3-D Printing Business President Stephen Nigro said the "first-of-its-kind" deal with a global systems integrator represents a turning point of sorts for propelling 3-D manufacturing printing into Fortune 100 accounts.
[Related: 7 Questions For HP's 3D Printing Boss Stephen Nigro On The HP-Deloitte Alliance]
"What this is going to do is allow HP and Deloitte to go into large enterprises together and help them transform how they design products and supply chain," said Nigro. "This is the first deal of this kind in 3-D printing."
Deloitte will provide high-level supply chain and manufacturing consulting focused around digital transformation with HP Jet Fusion 3-D manufacturing products and materials. In addition, Deloitte and HP will combine to offer managed print, Device-as-a-Service, commercial mobility and cybersecurity offerings.
Nigro said he believe the alliance will accelerate the adoption of 3-D manufacturing in Fortune 100 accounts. "This is exactly the type of engagement necessary to drive transformation," he said. "Without it, it will happen much slower. This is going to be a big accelerator for Fortune 100."
The alliance represents a major joint investment by HP and Deloitte -- No. 15 on the 2017 CRN Solution Provider 500 -- to get major corporations to transform how they "think and design" products, said Nigro.
Deloitte, which counts 80 percent of the Fortune 500 as its clients, is "leaning into" what amounts to a $12 trillion opportunity to reshape how global manufacturing is done.
"Deloitte sees what a large opportunity it is and they don't want to miss it," Nigro said. "They are trying to get ahead and beat others to the punch."
Deloitte – which bills itself as a leader in digital supply chain transformations -- has a dedicated 3-D manufacturing team and is bringing the transformational opportunity to its major clients.
"Deloitte is leaning in, they have a practice and they are world-class on this," Nigro said.
Printer-friendly version
Email this CRN article