Printer-friendly version
Email this CRN article
Thank goodness for small favors and for seeing the bigger picture. Microsoft on Tuesday unveiled System Center 2012 RC1, which it said will reduce the number of licensing options associated with its server tools from more than a hundred to just two. That's the small favor.
Seeing the bigger picture, Redmond has also revealed that its server management platform will be able to control not only Hyper-V-based guest systems, but those running hypervisors on Citrix XenServer, as well as VMware servers.
"The data center is like the Wild West; there are no standards and no consistency," said Brad Anderson, corporate vice president of the Management and Security Division of Microsoft, in a confidential briefing for reporters and analysts last week. This lack of standards is particularly true of smaller companies, he said, where IT administrators must often detour around corporate roadblocks to get their job done.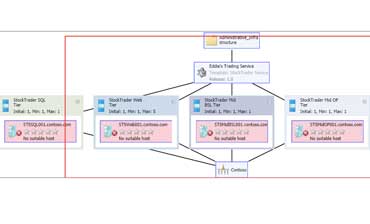 Click image for full-sized view.
"We know companies will have a hybrid of systems... They might have [compute resources] from Amazon here, and [something else] there." About 20 percent of the organizations using System Center are managing Linux-based servers in addition to Windows, Anderson said.
So the decision to manage competitive hypervisors seemed natural, and drove a larger point about Microsoft's ongoing strategy to provide consistency for customers by adherence to standards.
Microsoft's simplified licensing plan incorporates Application Controller, Endpoint Protection and Manager components for Configuration, Data Protection, Operations, Orchestration, Service, Virtual Machine into just two SKUs that are identical except for their supported operating system environments (OSEs, a physical or virtual instances of Windows). Listing for around $1,300 is System Center 2012 Standard, a two-socket license that supports two OSEs.
By far the better deal is System Center 2012 Datacenter edition, which lists for around $2,600 for a four-socket version with no limit on OSEs. "Organizations want to increase their use of virtualization and not be penalized," said Anderson of the pricing strategy, comparing it to that of a cell phone. "We all want unlimited data plans on our cell phones, and that's essentially what this is. You can scale to as many images as you want and costs will not increase. That's very different from VMware."
Next: Exactly What's New
Printer-friendly version
Email this CRN article