Printer-friendly version
Email this CRN article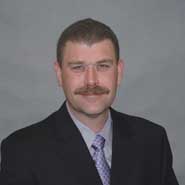 John DeRocker
Solution provider Stratos Management Systems has signaled its intent to become a global partner for customers with overseas operations with the appointment of a long-time VAR executive to manage its international vendor and distribution management.
Atlanta-based Stratos, formed early last year with the acquisition of Nexus by an equity firm, has promoted John DeRocker, the former president of Nexus, to the newly created position of senior vice president of worldwide channels.
Paula Winkler, who was most recently vice president of leadership and organization for Aeritae Consulting Group, a technology consulting company headquartered in St. Paul, Minn., in March took over as Nexus' president.
[Related: Stratos Acquires Computex, Builds $100M IT, Managed Services Solution Provider]
DeRocker is also responsible for engaging with new manufacturing partners and net-new customers to get them started with Stratos.
The international push stems from the fact that multinational customers are more and more likely to centralize their purchasing decisions, DeRocker said.
"In the past, most international customers gave purchasing responsibility to their local offices," he said. "Today, that's changing. The mother companies want control of standardization and pricing with local delivery."
In the past, if a U.S. company had an office in the U.K., Belgium and Germany, it might work with three international solution providers to handle the IT requirements in those countries, DeRocker said.
"Now I work with a central office on specifications and pricing, and then work with local companies to deploy the solutions," he said.
To make this work, DeRocker is spending a lot of his time in face-to-face meetings with the overseas offices of Stratos' distribution partners and many of its manufacturers. While Ingram Micro has become very important to Stratos because it distributes products worldwide, DeRocker has to work with a variety of distributors depending on which ones partner with Stratos' vendors.
"I talk a lot to international manufacturers and distributors to understand how things are done," he said. "There are so many moving parts from the customers, distributors, and manufacturers. All three need to coincide or this will not work."
NEXT: Going International Not For The Timid
Printer-friendly version
Email this CRN article