Printer-friendly version
Email this CRN article
Pages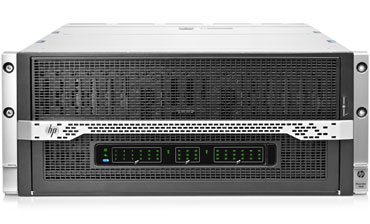 HP Project Moonshot Server
Nth Generation is also hoping to have the HP Moonshot to show to customers, Nth's Baldwin said.
"Moonshot is not for everybody," Baldwin said. "It will be very big for a relatively small number of customers. Some of these customers will work with channel, some direct. Initially, it will go to pretty large organizations, or research centers, or for companies building really large Web farms."
Over time, however, Baldwin sees the HP Moonshot servers moving into midsize customers where the fact that a single Moonshot rack can hold the equivalent of 45 servers today and 180 in the future will result in huge cost and floor space savings, he said.
"Think of a company that needs 200 servers," he said. "I could see that company moving from five racks of servers to one rack. That will result in a staggering savings in power and space."
PUBLISHED JULY 23, 2013
Pages
Printer-friendly version
Email this CRN article