Printer-friendly version
Email this CRN article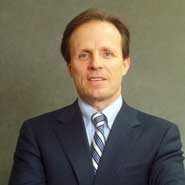 Mark Loughridge
Despite solid profit growth, IBM's 4-percent year-over-year revenue decline for its third fiscal quarter disappointed investors Wednesday, prompting them to drive down the company's shares nearly 5 percent in after-hours trading.
IBM laid the blame for its third fiscal quarter revenue shortfall clearly on the China market and on a very disappointing double-digit fall in hardware sales.
"Obviously, this was a tough quarter for us," said Mark Loughridge, IBM senior vice president and CFO.
[Related: Nirvanix Files Chapter 11, Works With IBM To Migrate Customer Data]
IBM on Wednesday reported revenue for its third fiscal quarter, which ended Sept. 30, of $23.7 billion, down 4 percent from the $24.7 billion IBM reported in its third fiscal 2012 quarter.
Third-quarter income was $4 billion on a GAAP basis, compared with $3.8 billion in the third-quarter of 2012, an increase of 6 percent. IBM reported earnings per share of $3.33, up 11 percent. Non-GAAP income was $4.4 billion, or $3.62 per share, compared to last year's $4.2 billion. A 9-percent drop in revenue from growth markets led the revenue decline, Loughridge said. That, in turn, was led by a 22-percent fall in revenue from China, which Loughridge said was caused by that country's transitioning to a new economic development plan that is expected to impact IBM's business there for another couple quarters.
The U.S. market, on the other hand, was nearly flat, with a revenue drop of about 1 percent, while other "major" or non-growth market did well, he said.
"This is the best major market performance since the first quarter of 2012. ... Clearly, we need to improve our business, particularly in the growth markets," he said.
One bright spot from the falling revenue was a lowering of the amount in performance pay IBM recorded for the third quarter of $175 million, Loughridge said. "IBM has a pay-for-performance culture," he said.
IBM did well in all its major businesses except hardware, where the company's Systems and Technology Group reported a 17-percent drop in revenue to $3.2 billion. Loughridge said growth markets accounted for about two-thirds of that drop. Half the drop was attributed to the Chinese market, where hardware sales fell 40 percent excluding mainframe sales compared to last year, he said.
NEXT: Hardware Plummets, Cloud Booms, Everything Else Good
Printer-friendly version
Email this CRN article