Printer-friendly version
Email this CRN article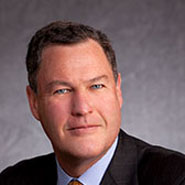 Datalink's Shawn O'Grady
Datacenter infrastructure solution provider Datalink has appointed one of its top executives to the newly created post of chief operating officer as a way better manage its operations as it grows.
That executive, Shawn O'Grady, will also focus on integrating Datalink's hardware and services business going forward, said Paul Lidsky, president and CEO of the Minneapolis-based channel company.
Lidsky told CRN that Datalink, which is a publicly listed midrange solution provider, has grown to the point where it needs a top-level executive to focus on the company's operations.
[Related: VAR Datalink Acquires StraTech, Expands Eastern U.S. Footprint]
Datalink also recently formed a new Advanced Services business unit as a way to add consultative services to its hardware sales, Lidsky said.
"The key to our services business is tight integration with our core business, and the ability for both to leverage each other," he said. "Shawn is already running our infrastructure business. We felt we needed someone to pay attention to the growth of the infrastructure business and of our advanced services businesses, and the integration of the two."
One of O'Grady's primary tasks will be to ensure that integration, Lidsky said. "We want to make sure our data center customers see our infrastructure and our services strength and get the best of both," he said. "It's important to have a senior executive who can oversee this and ensure that it works with our customers."
O'Grady is such an executive, Lidsky said.
O'Grady came to Datalink with its 2009 acquisition of the reseller business of Incentra, where he served as president, CEO and COO.
Prior to his late November promotion to COO, O'Grady was Datalink's executive vice president where he handled field operations.
Datalink has shown steady growth over the last couple years. The company in October reported revenue for its third quarter, which ended Sept. 30, of $139.6 million, up 33 percent over the same period as last year.
On a GAAP basis, the company reported earnings of $828,00, or 4 cents per share, down from the $1.9 million, or 11 cents per share, it reported last year. However, the drop was attributed to Datalink's October 2012 acquisition of Strategic Technologies (StraTech).
On a non-GAAP basis, which excludes the StraTech acquisition, the company earned $2.6 million, or 13 cents per share, compared to last year's $2.8 million, or 16 cents per share.
NEXT: Planning For A $1 Billion Company
Printer-friendly version
Email this CRN article