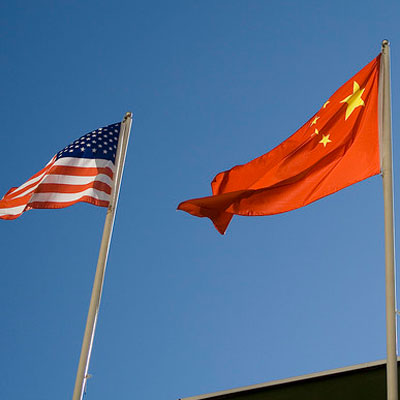 Printer-friendly version
Email this CRN article
Dell's proposed $60 billion-plus acquisition of EMC should already have been approved by Chinese antitrust regulators, according to a time frame published by the U.S. Chamber of Commerce.
According to a source close to the process, Dell applied to Chinese authorities for antitrust approval in late February. The multistage approval process is supposed to be completed over a maximum of 180 days, according to U.S. Chamber of Commerce published information.
China's anti-monopoly law is the last remaining antitrust approval the Dell-EMC merger faces, and statistically that approval should have been granted by Chinese government agencies sometime before the end of March.
[Related: Michael Dell On Dell-EMC's Storage Overlap, Future Acquisitions And The Blockbuster Deal's Channel Impact]
However, it's rare that any application stretches that far. In fact, international law firm DLA Piper's "Practical Guide To Merger Control In China," published in 2011, found that most applications, 65 percent, were approved within 30 days. Another 30 percent of cases were pushed into Phase 2, which takes up another 90 days. According to Piper, only about 5 percent of all mergers seeking approval in the first three years of the anti-monopoly law were stretched to the six-month mark.
Glenn O'Donnell, an analyst at Forrester Research, said it wouldn't be surprising if Chinese approval of the deal was complicated by geopolitical factors.
"I do have a nagging feeling that Chinese approval could be complicated by other geopolitical actions, most notably the tensions building ... in the South China Sea," he said, referring to ongoing disputes between China, Taiwan, Vietnam and other countries over the region.
The source told CRN that the approval process, now two-thirds through its second phase, hasn't hit any snags. The only reason the process would require a third phase would be "if there are issues of substance that need to be negotiated," the source said. "There have been a few questions, but those have been answered relatively easily."
Still, the source did agree that Chinese politics can be a wildcard in antitrust negotiations.
"You just never know when you're dealing with the Chinese," the source said. "It could be geopolitical, it could be totally unrelated to information technology." But there doesn't seem to be anything posing a risk to the deal at this point, the source added.
The proposed acquisition won U.S. and European antitrust approval in February.
Printer-friendly version
Email this CRN article