Printer-friendly version
Email this CRN article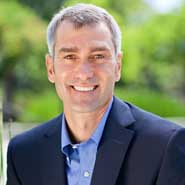 Bill Veghte
Former Hewlett-Packard executive Bill Veghte has joined Turbonomic, an application performance management developer and Hewlett Packard Enterprise strategic technology partner, as its full-time executive chairman.
Turbonomic, which until August was known as VMTurbo, Thursday unveiled the appointment along with the news that the privately held company has closed its 25th consecutive quarter of revenue growth.
Veghte until June 2015 served as COO of HP before the company's split into HPE and HP Inc., and at one time was considered a potential successor to HP CEO Meg Whitman.
[Related: CRN Exclusive: VMTurbo Asked To Cancel VMworld Speaking Engagement, Set To Change Its Name To Ease Clash With VMware]
Veghte brings additional executive experience to Turbonomic, having served as CEO of SurveyMonkey for about one and a half years. He has also been chairman of the technical advisory board of Boston-based Turbonomic since January 2015.
Veghte steps into his new role as Turbonomic is set to continue growing in one of the hottest part of the IT market,  said Scott Miller, director of the data center business at World Wide Technology, a St. Louis, Mo.-based solution provider and Turbonomic channel partner.
Application performance management is the next "hot space," Miller wrote to CRN. "Essentially [application performance management] data is going to feed the automation tools to self-remediate issues in the data center," he wrote.
Turbonomic and HPE are no strangers to each other. The two in August said Turbonomic had joined the HPE Composable Ecosystem partner program as a way to showcase its autonomic performance control system together with the HPE OneView IT infrastructure management and automation platform.
Turbonomic CEO Ben Nye said in a prepared statement that he is "thrilled" to welcome Veghte to the company.
"Bill brings enormous industry experience, an incredible wealth of operating expertise in product, sales, marketing and services, coupled with great people leadership. Bill sees the opportunity that the customer momentum and Turbonomic platform afford, and will be a great addition to help us scale," Nye wrote.
Turbonomic was not immediately available Thursday to comment further on Veghte's new role.
Printer-friendly version
Email this CRN article