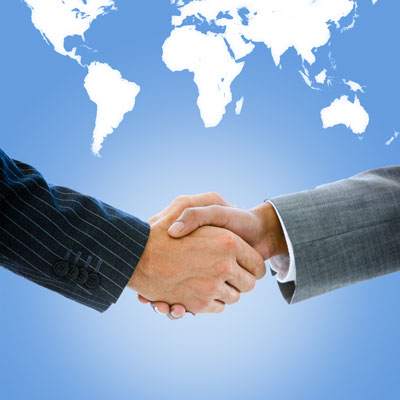 Printer-friendly version
Email this CRN article
Hewlett Packard Enterprise partners say the blockbuster acquisition of SimpliVity will in short order drive double-digit hyper-converged sales gains -- similar to the growth they saw from HPE's Aruba deal.
John Barker, co-founder and CEO of Versatile, an HPE and Aruba Platinum partner based in Marlborough, Mass., expects the HPE SimpliVity acquisition to "easily" lead to a 20 percent to 25 percent increase in hyper-converged sales for his company over the course of the next year. That is almost as big as the 30 percent sales kick that Versatile has seen over the last two consecutive years in the wake of HPE's acquisition of Aruba.
[Related: HPE Enterprise's Antonio Neri On The Blockbuster SimpliVity Acquisition And The Hyper-Converged Shortcomings Of Nutanix, Cisco And Dell-EMC]
"This is every bit as big a game-changer as HPE Aruba," said Barker, who was eyeing potential partnerships with Nutanix or SimpliVity before HPE made the acquisition. "It feels very similar to the Aruba deal. HPE partners like us can't wait for this to happen. There is a tremendous amount of opportunity in the hyper-converged market. It's a great deal for HPE at what seems like a low price."
A CTO for a large national solution provider, who did not want to be identified, said he also sees the deal providing a breakout hyper-converged sales kick just like Aruba provided HPE in the wireless networking market.
"Not a lot of customers were evaluating what HPE had in the hyper-converged market prior to this," he said. "Now HPE is instantly in the hyper-converged conversation and mix. That is exactly what happened in the wireless market when HPE bought Aruba. HPE had no real legitimate play there, and then all of a sudden HPE was on every networking customer list right beside Cisco."
The CTO said the HPE SimpliVity deal -- like the Aruba deal --  may put the most intense pressure on Cisco, which is betting big on the Cisco HyperFlex hyper-converged offering and its Springpath partnership.
"I just don't know internally what Cisco is thinking," said the CTO executive. "They have a lot of work to do with HyperFlex. It's going to take a lot of effort and a lot of R&D to compete with HPE SimpliVity and [hyper-converged rival] Nutanix. Cisco is way, way  behind."
The CTO said the $650 million price tag is a bargain price given the impressive SimpliVity software-defined storage portfolio. SimpliVity was valued at roughly $1 billion when the hyper-converged superstar raised $175 million in funding in March 2015.
"SimpliVity insiders were valuing the company at three to four times that," said the solution provider CTO. "HPE got a huge deal. SimpliVity is as much of a data management and data optimization play as it is a hyper-converged play. It's pretty big stuff for HPE to get this."
Just like Aruba helped HPE capture critical market share in the fast-growing wireless networking market, SimpliVity will open the door for big HPE share gains in the hyper-converged market, said Versatile's Barker.
Printer-friendly version
Email this CRN article