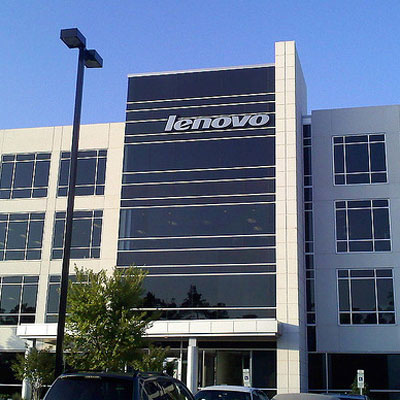 Printer-friendly version
Email this CRN article
Lenovo is counting on a stronger sales team, investments in the channel, a revamped product line and other strategies to lift the company out of the cycle of data center sales declines that have plagued it in recent years.
For that to work, though, the Beijing, China-based PC giant will have to overcome weakness in its bread-and-butter business, as well as continuing steep declines in its data center and mobility units.
Lenovo has struggled to implement an effective data center strategy since its $2.3 billion acquisition of IBM's x86 server business about two years ago, but Yang Yuanqing, the company's chairman and CEO said the business is ready to move forward. "Our data center business now has a clear improvement plan in place," Yuanqing said in a press release detailing Lenovo's third quarter earnings.
[Related: CRN Test Center: Dell XPS 13 Vs. Lenovo Yoga 910 For Best New Commuter Laptop]
Yuanqing's comments hint that Lenovo may have finally brought a measure of stability to its executive ranks, including shifts and departures among the leaders of the PC and data center businesses, as well as the departure of Chris Frey, the company's high-profile commercial sales chief.
The company's efforts include improving its brand recognition and adding new partnerships along with boosting its sales team and making investments in the channel, the company said in a release. The company said the efforts have so far resulted in 37 percent year-over-year data center growth among Fortune 500 customers, the company said.
That increase wasn't nearly enough to boost Lenovo's data center results in the third quarter, however. That business, which includes servers, storage, software and services, was down 20 percent year-over-year in the third quarter, bringing in $1.1 billion in revenues.
Lenovo's smartphone business – based largely on the 2014 acquisition of Motorola's mobility business from Google – saw a 23 percent sales decrease, finishing the quarter at $2.2 billion.
The PC and Smart Devices group, which includes PCs and tablets, and has ceded ground in recent quarters to surging competitors like Hewlett-Packard Inc. and Dell, finished the third quarter with $8.6 billion in sales, a 2 percent year-over-year increase.
Overall, Lenovo reported third-quarter revenue of $12.2 billion, a 6 percent drop, and net income of $98 million, a 68 percent year-over-year decrease.
Michael Goldstein, president and CEO of LAN Infotech, a Ft. Lauderdale, Fla.-based solution provider that works with Lenovo, said Lenovo's main challenge may be getting its messaging to be as powerful as its data center products.
"Lenovo doesn't want to lose anything on price in the server and storage lines and it's not about saving $2," Goldstein said. "They're going to try to substantially beat [competitors' prices], and I guess it's just a matter of getting that message out."
Printer-friendly version
Email this CRN article