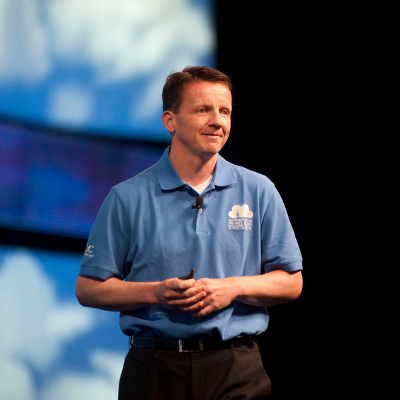 Printer-friendly version
Email this CRN article
Jeremy Burton, chief marketing officer of Dell Technologies and one of the best-known public faces of the company, is stepping down from his position, Dell Technologies said Thursday.
Taking over from Burton as chief marketing officer is Allison Dew, a 10-year Dell marketing veteran who most recently has been leading marketing for Dell's Client Solutions Group, the Round Rock, Texas-based company said. Dew also spent several years in various advertising and marketing roles at Microsoft.
In a statement about Burton's departure, Dell Technologies CEO Michael Dell said, "I cannot thank Jeremy enough for his vision and leadership, and for everything he's done for our company. He departs on a very high note, having played a leading role in establishing Dell Technologies among the world's most highly trusted and essential IT companies. He now hands the baton to Allison Dew, who has proven herself as one of the industry's most highly respected, experienced and capable marketing leaders."
Burton is one of a group of top executives who joined Dell Technologies when that company acquired EMC. During the two years since, Burton spearheaded Dell's global marketing structure and strategy and managed the company's enterprise marketing. Just as important, Burton played a key role in corporate development, including leading its merger and acquisition and venture capital investment activities.
[Related: Dell EMC's Goulden And Burton On China, HPE, The Future Of VMware, And The Advantages Of Going Private]
Burton spent four years as executive vice president and chief marketing officer at EMC starting in 2010 before transitioning to president of that company's products and marketing business.
Prior to EMC, he was president and CEO of Serena Software for nearly three years, and focused on security and data management at Symantec and Veritas.
Jamie Shepard, managing director for IT transformation and cloud at New York-based Accenture, said he has known Burton since he joined EMC.
"He's a software guy and a techie," Shepard told CRN. "I've always applauded his marketing efforts."
Shepard said that prior to EMC first introducing its VSPEX converged infrastructure reference architecture in 2012, Burton was hands-on not only with the marketing of the new offering but also on the technical side.
"It's one thing to have great engineering with intelligent software built in," he said. "There were a lot of ideas going on technically. But Burton was hands-on. He said customers were not ready for a lot of the features. He was an unusual for a marketing guy. He knew the technology, and helped paint a proper vision for partners and customers."
When EMC formed its early Partner Advisory Council of eight partners, including Shepard, who was then with International Computerware, it was looking for ways to better work with partners with their own individual needs, Shepard said.
"Jeremy walked into a room and knew we were different sizes, had different types of customers, and were competing with each other," he said. "But he knew how to talk with all of us. He was a channel advocate. More importantly, he was an industry advocate. He genuinely liked to see people succeed."
Printer-friendly version
Email this CRN article