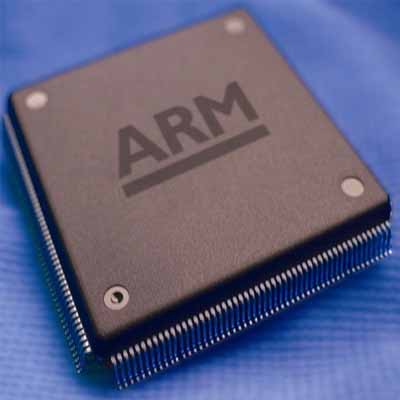 Printer-friendly version
Email this CRN article
ARM is turning its focus to the connectivity standards driving the Internet of Things, announcing Monday that it has acquired Mistbase and NextG-Com.
Both companies specialize in the technology behind narrowband IoT (NB-IoT), a low-power, wide-area connectivity standard for machine-to-machine applications, such as monitoring remote sensors.
"Combining ARM NB-IoT IP with secure cloud connectivity will allow ARM's chip partners to create industry-leading products that tie into an end-to-end security system," ARM wireless business general manager Paul Williamson said in a statement. "In enabling NB-IoT compatibility, we will save the industry years of development effort and improve access for developers by reducing the time it takes to get products approved by standards bodies and network operators."
[Related: Samsung Teams Up With Mobile TeleSystems To Deepen Research On IoT, 5G Networks]
Mistbase, based in Lund, Sweden, provides a complete NB-IoT physical layer implementation solution, while London-based NextG-Com offers a complete layer software stack for NB-IoT. ARM will use both companies' specialist engineering expertise in software and hardware IP that meets the new NB-IoT standard.
Terms and conditions of the deal, including the price, were not revealed. The announcement marks the first acquisitions ARM has announced publicly since the company was scooped up in July by SoftBank for $32 billion. U.K.-based ARM continues to operate as a wholly-owned subsidiary of SoftBank.
Williamson said NB-IoT is "seen as the standard that will unlock long-range IoT connectivity at scale" as mobile network operators only have to upgrade their existing LTE systems to make it work.
The executive touted the standard as cost-efficient and said it will allow data to be sent over hundreds of miles at ultra-low-power for IoT applications like smart cities.
The two companies will add long-range capabilities to ARM's existing offerings around IoT connectivity, which include short-range Bluetooth 5 and 802.15.4 Cordio products.
More companies are building out a strategy around narrowband IoT as the new technology is predicted to gain traction over the next five years.
According to market research firm IHS Markit, NB-IoT is forecast to grow from 1 million connections in 2017 to over 141 million in 2021.
Printer-friendly version
Email this CRN article