Printer-friendly version
Email this CRN article
Like the red-hot U.S. housing market, the trend toward the adoption of remote managed services may be beginning to cool.
New research from CRN indicates a double-digit decline in the number of solution providers planning to add managed services in the next three months. Many MSP products are just point solutions, and the hype surrounding them is a distraction from the real goal of building profitable services businesses for the long term, said Dan Maude, president of Beacon Application Services, a 16-year-old systems integrator based in Westborough, Mass.
"Five years ago, everyone wanted to be an ASP; now it's MSP. I'm pretty skeptical of the 'value' of these type of services," he said.
The CRN research data, gleaned from a survey of 268 solution providers, shows that in September, only 35 percent of those surveyed planned to add managed services, an 11.6 percent decrease from the June figure of 47 percent.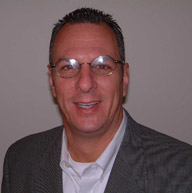 Slide Show: VARs discuss why
they're opting out of managed services.
Those solution providers surveyed also showed less interest in selling remote-access and CRM products—two categories tightly coupled to MSP offerings. Interest in selling point products, including PCs, storage and antivirus, was high on the survey.
Defining managed services as remote monitoring and management of IT systems, CRN contacted all 58 of the survey participants who specifically said they did not plan to add managed services in the next three months and asked them why.
Common among the reasons they cited was an aversion to distancing themselves from their customers, disagreement with the MSP economic model and MSP hype fatigue. Some had stopped offering managed services because it had either become unprofitable or their customers did not like the experience. Several said technical problems with some popular MSP platforms crippled their fledgling MSP businesses.
Solution provider Dragonfly Technologies has been doing business in New York for 17 years. The MSP craze is just a bunch of hype driven by vendors who took an old idea like remote network access, started helping IT administrators keep up with Windows patching, then expanded into network management, said Dana Friedman, CEO of Dragonfly.
The MSP hype is beginning to hurt customers, she said. Not offering managed services has cost Dragonfly two good customers in the past year, even though the solution provider was essentially saving these customers money by not being an MSP, Friedman said. "I've been fired from two clients in the past year because I'm not being 'proactive enough,' " she said.
These two clients latched on to the "proactive" line after being approached by Dragonfly competitors parroting the proactive IT management talking points of the MSP platform vendors, she said.
Dragonfly could have made more money from these clients through subscription-based MSP contracts, but these customers also would have begun to see less and less of Dragonfly, Friedman said. "They had the money to pay more for an MSP, but I preferred not to spend their money on distancing myself from them," she said.
MSP platform vendors have made a bogeyman out of on-site service by labeling it "the costly truck-roll," but costs can be controlled even if services are being delivered on-site, Friedman said. "Let's just say, for example, one managed service offering costs $500 a month. That's the equivalent of four hours on-site of a senior-level tech at my company, and in four hours a month on-site, we could do the same things and spot even more opportunities, so all we are doing with managed services is distancing ourselves from the client and saying. 'We really don't want to see you,' " she said.
Beacon delivers nothing but services to very large enterprise clients and focuses on ERP and applications such as PeopleSoft. But Beacon's Maude said, "Solution providers moving toward becoming an MSP as quickly as they can might be fooling themselves or simply moving toward getting a little more revenue out of their customers as quickly as they can."
Much of what has been hyped by vendors in the MSP market has been the long-term security solution providers can achieve from locking customers into contracts that promise recurring revenue.
But if the focus of an MSP is to get as many customers as possible on fixed-fee subscription payment plans that require the MSP to keep the customer's network up and running, then the focus might as well still be selling a point product and making sure it stays under warranty and maintenance, said Deborah Hagar, CEO of The Data Institute, a San Bernardino, Calif.-based solution provider that does not plan to get into managed services.
Solution providers adding a remote managed services offering still are selling technology for technology's sake, she said, "The purchasing of technology for technology's sake is slowing," she added.
"I believe very strongly that the market for purchased services from IT are in a decline until technology starts producing real business value," Hagar said. "I fully believe that the use of technology to solve real business problems will be where the growth is."
NEXT: Managed services not a sure thing.
Printer-friendly version
Email this CRN article