Printer-friendly version
Email this CRN article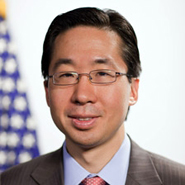 U.S. CTO Todd Park
Todd Park became the Federal CTO in March after serving in a similar role with the U.S. Department of Health and Human Services. As the nation's CTO, he is overseeing some innovative tech projects he hopes will change the way American citizens interact with government. CRN had the opportunity to catch up with Park to discuss the new digital government strategy, why the open data initiative is so important, and a handful of other issues and questions sent to us from our XChange Advisory Board members.
Please tell us about the digital government strategy -- how it will help the American people and what you are doing to drive that strategy forward.
U.S. CIO Steve VanRoekel and I rolled out the digital government strategy in May, which seeks to put government at citizens' fingertips and literally bring government to mobile devices, and any device in general, that citizens are using; buy technology in a way that gives bigger bang for the taxpayer buck; and move even more energetically and strongly in the direction of open data.
Why is it important to make government data open and machine-readable?
This is important because if you open up the data and make it machine-readable, it becomes easier to power innovative digital government services. And, even more importantly, it opens the data in usable form so that all of the other "smart people" in the world -- developers, innovators and entrepreneurs -- can take our data and turn it into magic. They can turn it into new products or services that can improve American lives, help grow our economy and create jobs.
What is one of the key initiatives that you are pursuing to catapult the digital government strategy forward?
One of the key initiatives driving the digital government strategy forward is the open data initiatives program. This program seeks to not just liberate government data in machine-readable form, but also catalyze the development of an ecosystem of innovation that utilizes that data and educates innovators about that data. Through a series of meet-ups, code-a-thons and datapaloozas, we are able to celebrate the wide range of innovations that people are already pursuing.
What is the Presidential Innovation Fellows program?
The Presidential Innovation Fellows program is a program that we launched simultaneous with the digital government strategy. It's a program that aims to bring together the amazing innovators from outside the government and the best innovators inside government. We then create agile teams that aim to deliver game-changing solutions in six months. The five projects that we have kicked off the program with are the open data initiative program, MyGov, RFP-EZ, Blue Button For America and the 20% campaign.
NEXT: Leveraging Innovators Outside Of Government
Printer-friendly version
Email this CRN article