Printer-friendly version
Email this CRN article
Cloud Sherpas
Year Founded: 2008
CEO: David Northington
No. of Employees: Over 600
Fastest-Growing Service or Business: Cloud
Key to Success: Embrace the technology as a team, take care of the customers and celebrate results.
Key Vendors: Salesforce.com, Google Enterprise, ServiceNow, Informatica, Okta, CipherCloud and nearly 20 others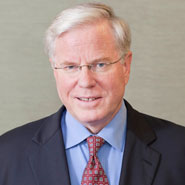 David Northington
CRN: What is driving business?
Northington: The biggest thing is simply the adoption rate of the public cloud applications that is taking place with enterprises of all sizes—the acceptance of and expanding use of cloud by larger companies, billion-dollar companies and greater.
CRN: What has prompted your growth?
Northington: The clients were looking for help and we were able to provide it. We quickly built up leadership, marketing teams, architects and sales teams to be able to handle the demand. There is a shortage [of providers] out there, and we're able to fill almost every need.
CRN: What was the customer 'win' you're most proud of in the last year?
Northington: In the last two months, we have signed one of the top five largest contracts in the Google enterprise space. This is a significant win because it is a win for Google, for us and for our customers. In total, more than 80,000 people will be affected. Another example is with a client who has been with us since 2008. We've probably done roughly 30 different projects spanning six countries with them. They have recently invited us to have a permanent seat on the Global Cloud Architecture Board, which is a really big deal.
CRN: What are you projecting for the rest of this year and into 2014?
Northington: We are investing heavily around expanding our position in the market. We are already in the U.S., the U.K., Australia, New Zealand, Mumbai and Manila. A lot of our energy and efforts are going into making sure we're ready in our own selling capacity and delivery capacity. We are also focusing on infrastructure to support this ever-growing system. Acquisitions are another thing we will consider. Right now, we are looking at at least two to three companies a month as potential acquisitions and we will continue to do that.
CRN: How have you structured your sales compensation model to drive the new cloud order?
Northington: Our sales compensation is based largely on a long-term engagement with a customer. We are engaging in recurring resell. We don't see the large up-front margins as much anymore, so the compensation model has had to reflect that. Compensation is largely based on the flow of funds into the organization versus a signing of a contract. Cloud is based on clients paying over time, so compensation happens accordingly. This is not necessarily new or unique—it's a model that has been around for a while.
CRN: Describe your corporate culture.
Northington: We have a result-oriented mindset, but we have that as a team, and we reward results. Even though we take technology seriously and we take our jobs very seriously, we don't take ourselves too seriously. It is important to me to create an environment that makes it fun to come to work. You'll find us dressed casually at the office, joking and laughing with each other, and helping one another out. We have pingpong tables and foosball tables at our offices and sometimes we have happy hours. We also embrace technology. You see people who are very comfortable in leading-edge technology in both their personal life and business life. We're always ready to have conversations about that kind of technology because we use it ourselves. Our clients ask really good questions and we have to be on our toes.
CRN: What is the greatest barrier for growth your company is facing right now?
Northington: I wouldn't call it a barrier, but we spend a tremendous amount of energy in attracting the right kind of folks and making sure they succeed once they get here. We're in a constant state of growing and training our team, and will be providing 900 jobs in 2013-2014. But it's all about knowing how to find the right kind of people to add to the team.
NEXT: CloudSwell
Printer-friendly version
Email this CRN article