Printer-friendly version
Email this CRN article
CloudSwell
Year Founded: 2012
CEO: Dave Carney
No. of Employees: Over 80
Fastest-Growing Service or Business: Security and Compliance as a Service, Custom Application Development and Brokered Services
Key to Success: Providing value to our customers. If we aren't providing value, there is no reason for us to even be there.
Key Vendors: Savvis, SavvisDirect, Masergy, DBADirect, CBeyond, GNAX, 4thSource and New Relic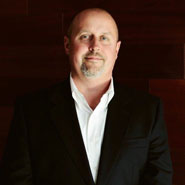 Dave Carney
CRN: What is driving business?
Carney: Business is being driven by customers who are looking for a cost-effective and quicker approach to technology and business solutions. From my standpoint, a lot of it stems around [that] we don't have to procure infrastructure anymore, we leverage from the cloud.
CRN: What has prompted your growth?
Carney: For us it has been the requirements around security and compliance. We're seeing a lot of pressure around compliance and we're seeing a lot of activity in that space. A lot of organizations are afraid of the cloud from a security standpoint, but we've built a discipline around it. We have a lot of experience in helping people understand what their concern may be and then addressing it. We also have a deep staff when it comes to security and compliance for that reason exactly.
CRN: If you had $1 million, how would you invest it in your business?
Carney: I would certainly invest in our people. I think additional training would be a first priority. After additional training, I would focus on continuing to invest in the compliance and security areas, because like I said, compliance and security is such a driving force right now.
CRN: What was the customer 'win' you're most proud of in the last year?
Carney: One example was working with a company from the very beginning to define their requirements around their business needs and deliver the right applications. This is our sweet spot. It just so happened they needed to be HIPAA-compliant as well. We now provide ongoing support, monitoring and maintenance for the company. In the end, we ended up delivering this application about six weeks ahead of schedule. In IT, you just don't see that happen.
CRN: What are you projecting for the rest of this year and into 2014?
Carney: The biggest thing is we are getting out of the data center business. Right now, we are working very hard to transition our current customer base to the cloud. Our customers will see 20 percent to 30 percent savings in IT cost by making this transition to the cloud with us. We want to have that transition done by the end of the year.
CRN: How have you structured your sales compensation model to drive the new cloud order?
Carney: We have maintained the same model as we have transitioned to cloud, which is salary plus commission.
CRN: Can you describe your corporate culture?
Carney: We are a small, rapidly growing company. We are extremely team-oriented, customer-focused, and we love to have fun. One of the things I love to do is solve business problems. I get a lot of excitement out of seeing a solution delivered. My focus is always on doing what is right for the customer. As we continue to do that as a team, we'll have success in growing our business.
NEXT: Data Recovery Services
Printer-friendly version
Email this CRN article