Printer-friendly version
Email this CRN article
DRS (Data Recovery Services)
Year Founded: 2000
CEO: Mike Meloy
No. of Employees: 82
Fastest-Growing Service or Business: EMC
Key to Success: We build strong networks, relationships and trust, and we build our company around that philosophy—with our partners, vendors, employees and clients.
Key Vendors: Cisco, EMC, HP, Microsoft, VMware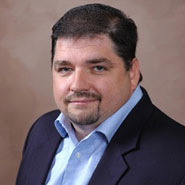 Mike Meloy
CRN: What has prompted your growth?
Meloy: For us, business has been driven around managed services and cloud, and the annuity-based business model. Managed services are driving projects on top of everything else; it didn't always used to be that way. We have also seen a lot more demand around disaster recovery and business continuity services; those have definitely been our fastest-growing services. We build private and public cloud stacks, so use of our vendors tend to be pretty even.
CRN: What was the customer 'win' you're most proud of in the last year?
Meloy: One of our long-term customers went from being a nonmanaged relationship to managed relationship. They were purchased by a very large company and we were worried about losing them entirely, but, instead, we actually gained the business of the new company. That new company brings us five times as much business as the company that was purchased by it. We provide everything from their data center, the management of all of their equipment—we sold them the equipment—and we manage all of their users down to the helpdesk level. They have five IT people on staff, otherwise, we take care of everything.
CRN: What are you projecting for the rest of this year and into 2014?
Meloy: Our pipeline is really full right now for product and project revenue as well as managed services revenue. Quarter 1 was a little slow, but we have had a record Quarter 2, and we're still expecting another 25 percent growth. I think our slow quarter was due to governmental uncertainty. Government directions have a lot to do with whether people are spending their money or holding [onto] their money. Those government directions are our biggest barrier to growth. We almost follow exactly what the market does. Now there has been a little more direction; people are feeling a little more comfortable with projects and project work.
CRN: How have you structured your sales compensation model to drive the new cloud order?
Meloy: There is not a person in our company that 20 percent of their revenue isn't generated by service revenue. We operate on a base-plus-commission model. As our salepeople build their annuity business, we pay them monthly on their contract values.
CRN: Describe your corporate culture.
Meloy: We go to great lengths to promote a family type of environment here. We celebrate successes with parties and Customer Core Awards. One thing we just did to try to support one another is we had a 'biggest loser' contest, complete with yoga instructors and runs during our lunch breaks. Ultimately, I think we have just found some really good people. I let my managers manage and they do a great job of it. I also try to lead by example. My philosophy is, I'd rather see an employee make a bad decision than no decision at all.
NEXT: High Point Networks
Printer-friendly version
Email this CRN article