Printer-friendly version
Email this CRN article
High Point Networks
Year Founded: 2003
CEO: Tom McDougall
No. of Employees: 75
Fastest-Growing Service or Business: Data Center
Key to Success: I have clearly defined goals that don't revolve around numbers but in the success of the people around me.
Key Vendors: Extreme Networks, ShoreTel, Dell SonicWall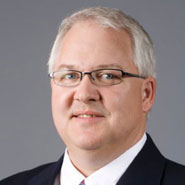 Tom McDougall
CRN: What's driving business?
McDougall: The success of our growing customer base is driving business; it's increasing rapidly on an annual basis. We started in Fargo, N.D. We opened in Sioux Falls, S.D., Billings, Mont., and are looking to expand to Denver. We never had a vision for the Denver and Minneapolis markets but we're having great success in areas near there where customers talk to each other. We're getting a lot of referrals from vendors and customers that are growing into some of those areas.
CRN: What's new that prompted growth?
McDougall: Our fastest-growing segment is data center, and I think there are many people in different parts of the country that are seeing cloud types of models. We don't have a lot of cloud models, instead they are private clouds. Customers are trying to establish a robust private cloud environment that is replicated in 7x20 uptime.
CRN: What was the customer 'win' you're most proud of within the last year?
McDougall: It's not our biggest win, but it was a complete replacement and upgrade of a unified phone system at the city of Fargo, N.D. There were 1,300 phones in 30-something buildings. It took us six months to get it done through a major flood threat, but the weather cooperated.
CRN: What are you projecting for the rest of the year and into 2014?
McDougall: We are going to make that investment into the Denver market. We will be into our new building in November, right off the busiest interstate in the West—Fargo, N.D., the fastest-growing part of the Eastern part of the state.
CRN: What kind of sales growth do you expect for 2013?
McDougall: We achieved a minimum of 30 percent growth but maybe even 50 percent. In May, we had our largest sales volume month, which was larger than the entire second year of business. I felt overwhelmed, but excited; a blessing is really what it is.
CRN: How do you retain employees?
McDougall: Our employees know that they are loved and appreciated. They know their roles—we try to make it as fun as possible. We do many outings, sports events, and we have them attend events with their families; family is key. We want our employees to actually have a life where work is just a part of it. We pay our employees well, but to be honest, we keep them busy doing things they want to actually do. We don't pigeonhole them. If they want to learn something new, we let them.
CRN: What makes you different as a leader?
McDougall: There are two models of management: One model is the owner at the top. Then you have VPs, management and the customers at the bottom. Ours is upside-down. I am at the bottom of the model, and customers are at the top—that's part of the culture. What makes me different, I think, is that I attribute my leadership abilities to my mentors, people that I can trust to bounce ideas off. I also read a ton of information out there like personality books by Simon Sinek, Dale Carnegie, Florence Tower. If you can understand how to deal with people, whether it's family or employees, life becomes a lot easier.
NEXT: One Source Networks
Printer-friendly version
Email this CRN article