Printer-friendly version
Email this CRN article
One Source Networks
Year Founded: 2007
CEO: Ernest Cunningham
No. of Employees: 80
Fastest-Growing Service or Business: Managed Services, Infrastructure-as-a-Service Cloud Offering
Key to Success: It's the can-do attitude and we want to be that easy button for our customers. They can turn to us when times are tough or they have short intervals to complete projects, and we'll make that happen.
Key Vendors: Cisco, Dell, VMware, CommVault, Polycom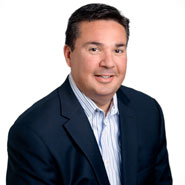 Ernest Cunningham
CRN: What's driving business?
Cunningham: What's driving business is that we've done an excellent job for our customers, and we consistently get referrals from our existing customers and we continue to grow the business that exists where our key focus is Fortune 1000 clients.
CRN: What's new that prompted growth?
Cunningham: The newest is our managed services and our Infrastructure-as-Cloud offerings. It's additional value-adds for our clients, a one-stop shop.
CRN: What was the customer 'win' that you're most proud of within the last year?
Cunningham: We had a large technology company that had the opportunity for their customers [to choose] all the various communication service providers out there, and they chose One Source Networks as their preferred provider for both primary and back-up networks for their voice network.
CRN: What are you projecting for the rest of the year and into 2014?
Cunningham: We are launching an expansion of our voice network internationally to expand that footprint, and we continue to expand our managed services offering as well. We are putting locations in Europe, Asia and Latin America.
CRN: What kind of sales growth do you expect for 2013?
Cunningham: We're expecting almost 100 percent growth year-over-year.
CRN: What makes you different as a leader?
Cunningham: I can be the hammer and I can also be compassionate as well. The biggest thing is that I truly do look at everybody as family. Nomellini: I think there is another aspect of having to work with Ernest for a number of years. He takes a unique approach to business problems and perhaps it's his tenacity, background or upbringing. But he doesn't take no for an answer. If somebody says something can't be done, he takes a look towards a different direction to find a way to solve that problem. If we're struggling, he'll ask, 'What do you need to get that done, how can we change this and that approach?" This approach has worked so well with our customer base because we're about solving problems and solutions for our customers.
NEXT: SADA Systems
Printer-friendly version
Email this CRN article