Printer-friendly version
Email this CRN article
SADA Systems
Year Founded: 2000
CEO: Tony Safoian
No. of Employees: 78
Fastest-Growing Service or Business: Google Enterprise resale and deployment offerings, Apps, Search, Geo, Microsoft Office 365, Azure Deployment services
Key to Success: Make them rave and be one step ahead. Every interaction has to be such that our clients can't wait to tell someone else how incredible it is to work with SADA systems.
Key Vendors: N/A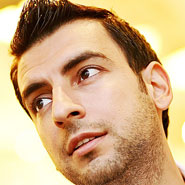 Tony Safoian
CRN: What is driving business?
Safoian: There is a higher demand in the market for what we do. We are in the fastest-moving part of the fastest-moving industry in America. Cloud is the fastest-moving part of the fastest industry. We just have to be one step ahead of it.
CRN: What has prompted your growth?
Safoian: We are seeing 50 to 60 percent growth rates. Our success is somewhat pegged to the uptake in the market for our services. Our growth is also linked to our Google Enterprise cloud solution and Microsoft 365.
CRN: What was the customer 'win' you're most proud of in the last year?
Safoian: I've always been proud that our cloud practice started in the education space. We feel that every time we implement something like we recently did for Chicago Public Schools, we are having an impact on kids and education and the ability to learn and access technology. SADA was able to help Chicago Public Schools save $6 million over the next three years by implementing Google Apps and transitioning to a cloud platform.
CRN: What are you projecting for the rest of this year and into 2014?
Safoian: Essentially, we're pursuing some of the largest requests for proposals in the state and local education space. It's an opportunity to have an impact on hundreds of thousands of people in just a few months. We're also focusing on deepening relationships with existing clients. It's important to make the initial platform migration, but we're making sure they're leveraging everything to have maximum impact on the organization. For example, if a customer has deployed Google Apps, it's about deepening the stack and making sure clients are taking complete advantage of the applications that we launch.
CRN: How have you structured your sales compensation model to drive the new cloud order?
Safoian: First, you have to have drivers around new customer acquisition and structure compensation that rewards that distinctly. You also have to set up a related but distinct practice around retention and growth around each client. We want to get really deep with each of our clients. If we deepen our relationships, they're less likely to jump platforms or not renew. You can't depend on people who are not compensated to maintain customer relationships. We have found what I think is a very unique way to have the appropriate teams in the appropriate compensation models.
CRN: Describe your corporate culture.
Safoian: Everything we believe in are in five core value statements and the things we are most passionate about at SADA. We want to create raving fans, focus on being datadriven, stay one step ahead, become a change agent and do the right thing. Right now, we're running an internal project reinforcing those core values. I believe in transparency to drive decisions; the best idea should win, not the idea that came from the person with the highest title or the loudest voice. People who want to work at SADA are passionate about being in the leading edge of new technology. Technology is changing weekly. Our clients are going to ask tough questions and we are going to have to know the answers. Our people take initiative, they are self-starters, and when they aren't sure what to do, always default to doing the right thing.
CRN: What is the greatest barrier for growth your company is facing right now?
Safoian: We're getting to a size where we are facing some very well-funded, very sophisticated competitors. We have chosen to remain self-funded, which means we have to produce revenues and profits to reinvest in our company. A lot of our competitors have invested in acquisitions and at least on the surface are growing very quickly. We haven't done that yet. It's going to be something that we have to watch carefully.
NEXT: Secure-24
Printer-friendly version
Email this CRN article