Printer-friendly version
Email this CRN article
Year Founded: 2001
CEO: Mike Jennings
No. of Employees: 380
Fastest-Growing Service or Business: IT Outsourcing, SAP, Hyperion
Key Vendors: Cisco, EMC, VMware, Citrix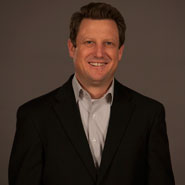 Mike Jennings
CRN: What is driving business?
Jennings: The general market for managed service outsourcing and cloud computing is on the rise, and the adoption rate by larger companies is heavily driving our growth. Our customer base has expanded from $1million to $100 million to $1 billion companies all the way to $500 billion-plus companies.
CRN: What has prompted your growth?
Jennings: Executives are coming to their CIO and asking, 'What is our cloud strategy, especially when it comes to disaster?' Disaster recovery as a service is driving many cloud initiatives. We have also seen large growth in specific practices. Our fastest-growing practice today is Hyperion. We're expanding horizontally our application stacks and we're expanding into Hyperion business objects. We've been growing over the last three years at just over 40 percent; this year we will grow again in the 40 percent range, and the market is growing at a very healthy rate.
CRN: What was the customer 'win' you're most proud of in the last year?
Jennings: Last year, we brought aboard our largest pharmaceutical company, a company that does just under $6 billion in annual revenue. It was a key win because it drove Secure-24 to a new level around FDA compliance and standards. As part of the contract, it had Secure-24 implementing our own quality management system. In the past 12 months, we've also had some major wins in the automotive sector. One large auto supply company that is north of $16 billion and has around 200 global manufacturing plants selected Secure-24 hosting for all of their financial and manufacturing systems.
CRN: What are you projecting for the rest of this year and into 2014?
Jennings: We own and operate our own data centers and we have just gone live with a new data center buildout in Las Vegas. We have about 40 cabinets out there and are going to continue to expand that environment. We are also investing heavily in upgrades for our existing infrastructures and have developed a very strong partnership with Cisco around storage, and backup and replication. In total, we will spend $17 million on capital infrastructure this year. Quarter 1 was our largest sales quarter in the company's history, and we are consistently adding new and larger clients to the company.
CRN: How have you structured your sales compensation model to drive the new cloud order?
Jennings: I can look back to 2001 and say that we're compensating in a very similar way we always have. For the last 15 years, I've been running companies that have had monthly recurring revenue as a focus. Companies coming out of traditional models have had to go through that transition to recurring revenue, but for Secure-24 and for our sales team, we're still compensating the same way we have the past decade. It's based around annual product and incremental revenue. Eighty-five percent of our revenue is monthly recurring revenue.
CRN: Describe your corporate culture.
Jennings: Our corporate culture is work hard, play hard. We do a lot of recruiting, especially from the Division 1 colleges across the state of Michigan, since we are based in Michigan. Over 80 percent of our employees are at the headquarters office. We run an academy program, which allows us to take folks coming out of an IT degree, put them through 18 months of intense training on Secure-24 and we show them a path to go from college, all the way to an engineering team. Generally, the program moves employees from a customer service representative, to an analyst, and then promoted all the way to IOC engineer. From there, they have access to multiple engineering teams. As people come up through the program, they work with different teams to figure out where they want to land for their career. Having that ability to show someone they have a career instead of a job is a huge differentiator.
NEXT: Zumasys
Printer-friendly version
Email this CRN article