Printer-friendly version
Email this CRN article
Among the companies named to this year's Solution Provider 500 are 45 companies that are new to the list. CRN checked in with some of them to get a sense for what's driving their growth, where they are finding success, how they are overcoming challenges and what makes them tick. Here's what we found.
Brite Computers
Year Founded: 1983
CEO: John Smith
EVP: Trevor Smith
No. of Employees: 75
Fastest-Growing Service or Business: Data Growth, Security
Key to Success: Try to pay attention to your customers—from that we learn a lot. We understand what changes are happening, their goals and we meet up with them regularly.
Key Vendors: Dell, ExaGrid Systems, ForeScout, Fujitsu, Lenovo, McAfee, SonicWall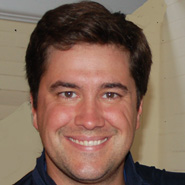 Trevor Smith
CRN: What's driving business?
Trevor Smith: There is a huge drive coming from data growth and security—the need to protect shareholder value, how to access and secure that data. I also think the economy is driving a lot of business in a couple of ways. It's low for some companies, not going well, so they are figuring out how to outsource and use technology to make their costs predictable.
CRN: What's new that prompted growth?
T.S.: Well I think we have seen a lot of success with our customers. They are coming back to us and looking at us as a trusted adviser where we are providing very good customer service. We are on top of everything, pay attention to our customers and recommend their solutions after we've implemented talented professionals.
CRN: What was the customer 'win' you're most proud of in the last year?
T.S.: Well we had a large customer, a global Fortune 500 company that needed a Windows 7 migration nationally. With 30 locations across the U.S., it was a pretty big project to upgrade and manage an entire nationwide deployment. The customer was extremely happy we got it done in a shorter timeline [six months], but in line with what we had expected.
CRN: What are you projecting for the rest of this year and into 2014?
T.S.: We're going to invest in a lot of infrastructure. We're looking to make acquisitions because it would allow us to expand where we can differentiate ourselves for niche products and solutions for vertical markets that we target.
CRN: What kind of sales growth do you expect for 2013?
T.S.: I think if we close our quarter this month, it will be the highest recorded quarter. We experienced between 20 to 50 percent over the last five years. Before that, we anticipated 30 to 35 percent, which is pretty strong from an organic growth perspective, which is growing based on our own activity—hiring salespeople and delivery people.
CRN: How do you retain employees?
T.S.: Well, we're a family-run business and we try to treat our employers like family; work comes second. Through the life of our organization, we run into situations and allow them to have flexibility. It helps to build up a culture where we give independence to do the right thing and get it done, and have a sense of responsibility that creates maturity and reliability.
CRN: What was your upbringing like? How has it made an impact on your business?
T.S.: I grew up near Rochester, with my tight-knit family. I went to University of Vermont, majoring in managed information system and a minor in finance. I went to work for Bloomberg Finance and Tech. I joined my family business after with my dad and brother. I've seen other people in family business where they don't trust. However, we have a great ability to communicate, a good relationship with mutual respect, and we believe in each other so we don't second-guess each other.
CRN: What makes you different as a leader?
T.S.: As one of the leaders in our organization, I think my strength is trying to understand whomever I'm talking to and what their issue is. If it's business-related, I try to understand technology at a detailed level and how it can solve what they need.
NEXT: Cloud Sherpas
Printer-friendly version
Email this CRN article