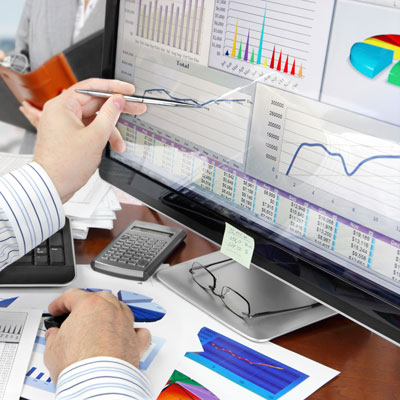 Printer-friendly version
Email this CRN article
MSPs are best-situated to grow their existing business when they document common processes and evaluate every single interaction with clients, according to a ConnectWise leader.  
Service excellence is achieved when MSPs successfully develop and maintain customers' trust in the people, processes and technology that make up its business, said Dexter Williams, manager of North America sales for the Tampa, Fla.-based IT service management vendor.  
"Creating these intentional experiences and building that trust is going to be an important key," Williams told attendees of XChange Solution Provider 2017, hosted by CRN parent The Channel Company. "The customer journey is real, and we're going to have to migrate our way through it."
[RELATED: ConnectWise CEO: MSPs Have Become Sort Of 'Complacent,' Must Get Into Managed Security]
Organizations typically make between 60 percent and 70 percent of sales to existing customers, Williams said, with the cost of those sales coming in far under pursuing net new prospects. Studies also indicate that, on average, a loyal customer is worth up to 10 times as much as their initial purchase, Williams said.  
MSPs can drive trust with a laser focus on credibility, reliability and intimacy with their customers, Williams said. The process starts with building a profile of the MSP's ideal client that's analyzed and fully understood by the company's sales, marketing, and technical people, Williams said, and declining to take on customers that deviate too far from that profile.
For instance, Williams said the technical, sales and marketing employees of an MSP specializing in the health-care vertical should understand the problems facing a 10-seat doctor's office and what the doctor thinks about as a business owner. MSPs can improve their products and offerings once they better understand the customer, Williams said.   
MSPs also need to create processes for human involvement and intervention that are feasible even as the company changes size, Williams said. For instance, a customer would probably love being able to text a technician and having him jump on a ticket anytime, but from the MSP's vantage point, Williams said such a setup wouldn't be scalable or meet the needs of the business.
Every interaction between a customer and an MSP employee should be intentional, Williams said, with the customer solicited for positive and negative feedback. In fact, Williams said every component of the experience right down to individual customer emails should be analyzed, with the MSP evaluating what the client thought of when, how and what they said in their response.
MSPs also should build a standard operating procedure document that would, for instance, detail how a service technician troubleshoots a machine, Williams said. Documenting processes should be delegated down to the employee responsible for that individual task, according to Williams.
Printer-friendly version
Email this CRN article