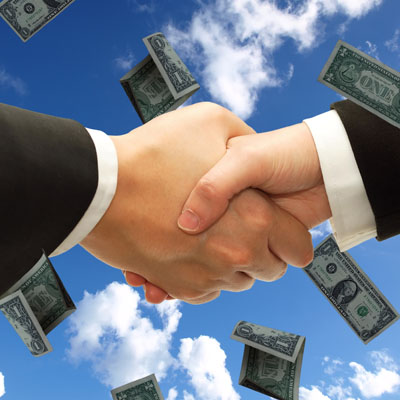 Printer-friendly version
Email this CRN article
Application management services provider Contegix Tuesday said it has acquired cloud services provider BlackMesh, its third acquisition since private equity firm Strattam Capital bought a controlling share of the company in November.
Terms of the deal were not disclosed.
"Strattam saw an opportunity in this space of smaller hosting companies with the opportunity to consolidate," said Jeremy Pease, senior vice president of product and strategy for St. Louis-based Contegix, in an interview with CRN. "They are absolutely fully behind us to continue to grow this business both organically and through acquisitions. You'll definitely see more acquisitions out of this group in the future; it's just a matter of timing and when it's appropriate to go after a certain market."
[Related: Cisco's CCIE Blockbuster: 10 Things Partners Need To Know About Cisco's New Certification Program]
A few weeks after the Strattam Capital deal, Contegix merged with Reading, Pa.-based MSP Distributed Systems Services. Contegix then in December acquired Admo.net Web Services, a Kansas City, Mo.-based cloud and managed services provider in a move to increase its cloud computing, hosting capabilities and data center resources. 
Key to the deal for Ashburn, Va.-based BlackMesh is its specialization in web content management application hosting and secure compliance solutions, its presence in the Washington, D.C. area, and its work in the government arena.
"Virginia and that whole D.C. area is a presence that you want to have. We want to go after more government work with the federal certifications," said Pease. "They've also built a really great OpenStack model and are developing a great relationship with Red Hat."
Contegix's vision with BlackMesh is to take hosting to the application layer, he said.
"Most hosters go to the operating system level and that's just not enough and it turns into a finger-pointing game on both sides. We're trying to solve that problem by being able to support the application layer," said Pease. "We wanted to spread into a growing business of web content management systems -- which is your Drupals, Magentos and WordPresses – [BlackMesh] hosts all three and supports them all the way through the application layer."
BlackMesh's co-founder and CTO, Jason Ford, is slated to become Contegix's new CTO and CISO.
Contegix, featured on CRN's 2016 MSP 500 list, operates data centers in St. Louis and Kansas City, Mo.; Reading and Bethlehem, Pa.; Dallas, Texas; and Amsterdam. The combined company will now service more than 1,200 customers in both the public and private sectors.
Printer-friendly version
Email this CRN article