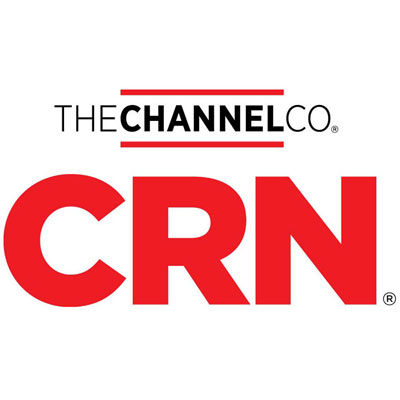 Printer-friendly version
Email this CRN article
Accenture has purchased a 70-person digital optimization firm to help it improve the way it builds personalized, online experiences for its clients' customers.
Accenture, No. 2 on the CRN Solution Provider 500, said it plans to bring Clearhead into its Accenture Interactive agency – which falls under the Accenture Digital umbrella – and combine Clearhead's larger team with Accenture's existing $600 million personalization business.  
Financial terms of the deal, which has closed, were not revealed.
"This is going to allow us to scale much faster in an area where we think the future is headed," said Jeriad Zoghby, global personalization lead for Accenture Interactive. "We bet big on personalization four years ago. The term experience optimization, this ability to run experiments to improve digital performance of sites, apps, kiosks, whatever it may be – we consider it a new normal that everyone's trying to do. It became very obvious that this would be a great fit for us."
[Related: Accenture Buys 200-Person Firm To Bolster Agile Development Coaching, Education]
Clearhead's business culture and experimentation abilities made the Austin, Texas-based company a natural match for Accenture, which saw its stock price rise $1.62 (1.31%) to $125.47 on Wednesday.
The growing use of experimentation among digital consultants is a key trend behind Accenture's latest acquisition, Zoghby said, because of sharply increased competition in e-commerce markets as well as the need for all companies to ensure their digital customer experience is as effective as possible.
"The companies who are succeeding today, this is a core of who they are culturally. They run experiments," Zoghby said. "One of our key clients told us they were trying to add zeroes to the number of tests they run year-over-year because they knew it was the only way they could compete. Competitively, they're having to do this.
"But on the other side, it's a no-brainer. The idea that you run and update and refresh brick-and-mortar stores on a regular basis, it makes sense. The biggest store, the biggest branch you have is your digital one. To not optimize that is silly. The view is that in digital – unlike other customer experiences – you can learn faster than almost anywhere else."
Another pivotal differentiator for Clearhead is a data-driven methodology built upon a unifying optimization framework it calls Problem Solution Mapping (PSM). The process uses problem identification and research as its fulcrum, Clearhead CEO and founder Matty Wishnow explained, before proceeding into the experimentation phase.
"You create value for your business and customers when you solve end-user problems," Wishnow said. "Most agencies and consultancies start with the project or the solution. They start with, 'Let's try this.' We don't begin any work that way. We distribute all our resources to problem research, and then we find the solution, which is ultimately a hypothesis for design or for experimentation. We'll map uniquely to the problem."
Printer-friendly version
Email this CRN article