Printer-friendly version
Email this CRN article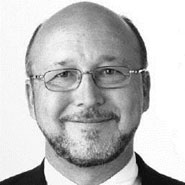 Kevin Pashuk
In Tennessee, there's a saying: "It's better felt, than tell't" -- meaning that first-hand experience is always better than just hearing someone talk about it.
I can identify with this.
As someone charged with identifying future technology trends that may impact education in particular and IT in general, I find it valuable to actually get my (or my team's) hands on a particular piece of technology rather than just read about it in an article.
This month's post is about my personal experience with a new generation of tablets with a desktop-level compatibility and performance -- specifically the Microsoft Surface Pro.
Apple's iPad has already demonstrated that the lightweight tablet format has quickly become indispensable for today's workers. There have been a number of "iPad killers" put forth in the market that claimed to offer all the function of the iPad with compatibility with the corporate environment, usually running Windows 7 or 8. In short, these devices stink and are for all intents and purposes useless.
They were slow, underpowered and failed to impress anyone. It was like picking up your prom date in your uncle's beater pickup truck; it would have been better to walk.
As a result, if you check out the satchels of many executives today, there are three devices -- a laptop computer for working, an iPad (or Android) tablet for quick reference and browsing (as well as a session or two of Angry Birds), and a mobile phone.
Enter the Microsoft Surface Pro.
I picked up one a few weeks ago that was configured with 128 GB of storage and a touch-type keyboard (real keys, not the flat version). An extra power supply and a Targus USB 3.0 docking station were added to the mix.
One of the first things I noticed about the Surface Pro (other than its great styling, which bore an uncanny resemblance to the walking tank in Star Wars) was its speed. It booted from cold in six seconds, and the response was quick. It was as fast, if not faster than my laptop, even in processor-heavy applications like Adobe Lightroom.
We added the device to our domain, and I immediately had access to all my network drives, applications and printers. I connected my Windows Live ID to the account and had all my SkyDrive files and Lync contacts.
The Targus docking station let me plug in two large high-definition monitors to have my display extend across three screens, as well as add additional USB3 ports. I plugged in a mouse, USB hard drives, speakers and cords for my camera and other devices.
The touch-type keyboard was actually usable compared to previous portable keyboards I've tried. It was remarkably similar to the Apple wireless keyboard I normally used.
I've had Windows 8 on a secondary computer for a while (with my main laptop configured with our school's Windows 7 image), but found myself defaulting to the "familiar" desktop view and joining the throngs in cursing the missing Start button. The Metro interface was amusing but inconsequential.
The Surface Pro has changed my mind about the validity of Windows 8. I had been trying to use the operating system on the wrong device.
The most remarkable discovery for me was how useful the operating system is in the tablet format. I forced myself to give Metro an honest try and was quickly rewarded by seeing how the interface made sense. Using Internet Explorer 10 with my fingers and thumbs was actually quicker than using the mouse and keyboard.
NEXT: Road Test
Printer-friendly version
Email this CRN article