Printer-friendly version
Email this CRN article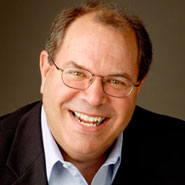 John Convery
At the recent XChange event held in Washington D.C., mobile device management was the buzz of the audience and a major discussion point among the top 300 solution providers, vendors, analysts and press in attendance.
Robert Faletra, UBM Channel CEO, always addresses the key trends in our industry in his keynotes at XChange. Disruptive trends are identified, and XChange brings together the industry's top speakers, vendors and analysts to discuss best practices.
In his keynote, Faletra told XChange attendees to "follow the disruptive trends in our industry; they both create opportunities and challenges." Solution providers need to always be students of these trends and invest in those practices that offer their customers end-to-end solutions and profit opportunities. Mobility and mobile device management software is one of those trends.
Mobile device adoption has run circles around the adoption rates of PCs in the 1980s, the Internet boom of the 1990s and social networking over the past few years. Research firm TechNavio reported that the global mobile device management market will grow at a CAGR of 21.3 percent over the 2012 to 2016 time frame, with an increase in demand from the small and medium enterprise. Research firm IDC, meanwhile, noted that mobile device management generated $444.6 million in revenue in 2011 and grew at a CAGR of 31.8 percent. IDC also forecasts a $1.8 billion market by 2016.
Gartner's Magic Quadrant identifies the top vendors in the mobile device management category as Fiberlink, Air Watch and MobileIron. The Magic Quadrant is a valuable resource to help you make a decision on which vendor offers best-in-class solutions for customers and best-in-class partner programs for you.
Fiberlink and MobileIron both attended this XChange for the first time and shared their products and services offerings with an audience who couldn't get enough of hearing about their value propositions and solution provider programs designed to drive incremental revenue and profits.
Fiberlink was the "hit of the show" with its cloud model. Fiberlink grew 320 percent year over year and its customer recruiting is exploding. The company's MaaS360 is a mobile device management cloud services offering supporting corporate and personal devices. Maas360 supports enterprise application stores as well.
In addition, Fiberlink's newest member of its senior executive team, Francois Daumard, recently joined the company after spending years at Microsoft and most recently leading the Apple mobility channel enterprise strategies. He brings years of experience and key industry relationships to his new role and will make a major contribution in leading Fiberlink's channel strategy.
As the past executive vice president of vendor relations and marketing at Denali Advanced Integration, I would always engage a new vendor alliance partner by considering, first, a solution that delights the customer with a great experience, and second, the effectiveness of a channel program that drives revenue growth and motivates both the sales professional and channel ownership on maximizing margins and bottom-line profits.
In today's disruptive market, selecting a vendor is vital. You do not have the time or money to engage each and every new vendor. Doing more with less makes business sense and allows you to better focus on results, invest in the programs and maximize sales results. Make tough decisions based on a careful analysis of total value and "put the wood behind the arrow" of the few vendors in each category that deliver results. Be flexible, for if there is one thing that's certain in our industry, it is change.
As a vendor relations and channel program student, my counsel is to show respect and listen to each new vendor, give them the courtesy and time to hear their "pitch" and deliver the good or bad news respectfully. In today's market, it is easy to overlook the "better mousetrap" and yet there are a number of case studies where new cloud-based VARs have leapfrogged the competition, where new manufacturers have stood tall and gained market share at the speed of light. The customer always breaks the tie.
In support for this fact, just view the CRN ARC awards each year and you will see a lineup of many new and exciting cloud vendors and mobile device management software vendors, including Fiberlink, Air Watch and MobileIron. Ride the wave to a happy customer experience and profits.
John Convery is president and CEO of Seattle-based John Convery Consulting. In addition, he is a member of the HP Enterprise Server, Storage and Networking advisory council, and serves on the UBM/CRN XChange and Best of Breed (BoB) advisory boards. He previously was executive vice president of vendor relations and marketing for Denali Advanced Integration.
PUBLISHED SEPT. 6, 2013
Printer-friendly version
Email this CRN article