Printer-friendly version
Email this CRN article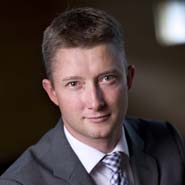 Thomas Jensen
Is Hewlett-Packard big enough for Microsoft and Google operating systems?
According to the technology giant, the answer is yes. HP this week continued to expand its multi-OS strategy at the 2014 Consumer Electronics Show with the introduction of an Android-based, all-in-one desktop, the HP Slate21 Pro AiO. And while HP also introduced several Windows-based devices, it was the company's Android move that drew the most attention.
The HP Slate21 Pro is the latest product from HP to embrace Google's operating systems; the company last year expanded its portfolio with its first-ever Chromebook
and Android tablets. But can Android and Chrome products work in the commercial channel? And are HP partners interested in those kinds of devices?
CRN spoke with Thomas Jensen, vice president of worldwide channel sales at HP's Printing & Personal Systems (PPS) Group, at CES to find out what the company has planned for its multi-OS strategy and how HP is leveraging new mobile devices to appeal to channel partners. Here are excerpts from the conversation with Jensen.
HP's announced a number of new computing devices, not just here at CES but in previous months. How does PPS' product strategy play into HP's overall channel approach?
Jensen: Our announcements at this show are part of many recently that are driving toward making it easier for partners to do business with HP. The positive experience we've had over the past one-and-a-half years from the change we've been undergoing in the channel organization has been driven by partners actually longing to grow with HP. And that's the best platform we'll ever have to drive our business moving forward. So product development and innovation are really playing a key role with the channel right now with what you've seen not only with the new Android products like Slate21 but also with our latest Windows products. It's really about products that are designed for channel partners.They're playing very well in the SMB market, and they're playing a key role in getting channel partners back in the game with us.
The different form factors of mobile devices, and the kind of product and technology development we're doing, and the fact that we're now investing in innovation and coming out with the right products that are suited for our customers' needs -- it all makes the channel more enthusiastic to work with us. And that is, from our perspective, really a fantastic experience. We're still very humble about the baggage we're carrying from the last five years with the less innovative and less channel-centric strategies. But we're enthusiastic because we have the innovation and we have a clear strategy, and our partners want to work with us.
HP has employed a multi-OS strategy. Is there room in the channel for both Windows and Android/Chrome?
Jensen: Yes, absolutely. We're a multi-OS vendor and we've chosen that strategy because the customers are demanding that. Everyone talks about consumerization and bring-your-own-device. In the commercial space, you see some early movers on BYOD but we actually believe more in choose-your-own-device. There's no doubt that our customers, in the SMB market as much as the enterprise, want attractive products. Right now, employees are floating between work and home life, so they want the smart, mobile form factors with attractive designs that are also durable. At the same time, for us it's really important that our customers have the full features of a commercial product: manageability, sustainability and -- probably most importantly because of the cloud -- security. We're really reinventing ourselves to bring all of that forward.
Should partners be exploring other operating systems like Android and Chrome?
Jensen: I think they definitely should. And it goes back to customer needs. Our channel partners, just like us, are aiming to deliver the best possible solution because that's what creates customer loyalty. With changing form factors and changing operating systems, you can fulfill different needs. One of things we're focused on in the computing space is the differentiation between your need to consume and create. If you have creation needs around data processing or graphics, then you're probably looking at our enterprise server or workstation space. We need to continue to drive that business, and that's typically a Windows environment. On the consumption side, you have so many different form factors now. And you're focused more on Internet connectivity and battery life, and you may not have the same computing power needs. Google has done a great job in that space with both Android and Chrome; their Chromebooks are a fantastic opportunity. And so is Windows 8 -- you just have different preferences depending on the consumer in that space.
Going back to the changing form factors of mobile devices, what do you see happening with the usage of tablets in the commercial space?
Jensen: I think there are very different usage patterns today for tablets than just a year or two ago. A lot of it is driven by the technological capabilities of the devices; cloud computing, for example, has been a big part of that. If we jumped back two years, I'd be carrying my laptop right now. Now I carry my smartphone and my tablet, depending on what I need to do. When I go into a meeting, I bring my tablet and take notes on it and check my email. I don't take my laptop, despite the fact that they are so much lighter and thinner today. When I really need to do work, I use my laptop. So the usage patterns have definitely changed, and I think we're seeing a new generation of commercial customers that have grown up in a different time.
NEXT: Hybrids, Windows 8.1 And Partner Program Changes
Printer-friendly version
Email this CRN article