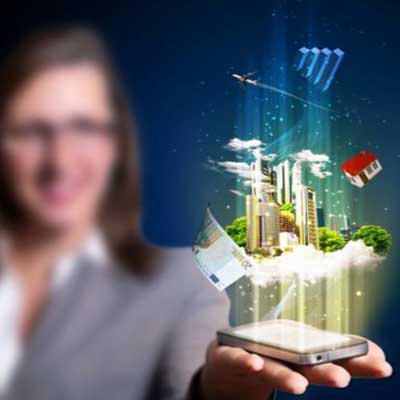 Printer-friendly version
Email this CRN article
HP is kicking its Device-as-a-Service offensive into high gear with three new formal plans aimed at accelerating the adoption of multiyear device deals.
The new plans -- Simplified, Enhanced and Premium – include "proactive" analytics and management and even a new artificial intelligence-based Solution Recommendation tool aimed at preventing downtime and increasing worker productivity. 
The three new plans are a major step away from what has been up until now a customized, a la carte offering that made each deal a custom offering.
[Office Of The Future: HP Set To Unveil World's Thinnest Business-Class Convertible Notebook, New PhoneWise App]
"What we heard loud and clear from our partners and customers was, 'Please just tell me what I need.' So we have packaged together a combination of hardware, certain life-cycle services and analytics and proactive management," said Bill Avey, general manager and global head of personal systems, who has spearheaded the Device-as-a-Service channel offensive.
"As you move from good, better to best we start adding more services to create more value as well as unlocking more and more of the insights available from the software platform," Avey said.
All three plans include proactive management and analytics from an HP-developed Device-as-a-Service analytics platform, but as customers move higher up the stack there will be more proactive management functionality.
The Simplified plan, for example, includes basic diagnostic and intervention with simplified reporting to IT departments. The more advanced Premium level, meanwhile, includes a full suite of analytics including remote password management. "We unlock more and more features as we move up the stack," said Avey.
HP is also demonstrating at its HP Reinvent World Partner conference a new artificial intelligence-based HP-developed Solution Recommendation prototype tool aimed at helping customers make device selections based on business dynamics. That includes whether the user is a mobile worker or not and what kind of applications the employee is using day to day.
"The software is based on AI and it will build on itself over time," he said. "We now live in a world where data begets data and more data begets better and better solutions," said Avey. "This is not a one and done. Through our analytics and proactive management platform we'll be constantly out there monitoring what is happening."
Avey, who developed the popular HP managed print services program before taking on the Device-as-a-Service channel model, said key to success is an "assessment of needs" and what sort of savings and efficiencies can be created with the contractual services model.
Printer-friendly version
Email this CRN article