Printer-friendly version
Email this CRN article
With the proliferation of digital media, the IT and consumer electronics worlds are joining hands to form the home network, where users get ready access to audio, video, data and other content via a range of devices linked by wired and wireless connections. A key proponent of that concept is Microsoft, which is positioning the PC as a "control center" for home entertainment. Dennis Flanagan, product unit manager in Microsoft's Windows eHome Division, discussed the emergence of home networks, his company's home technology efforts and the potential opportunities for solution providers in an interview with Russell Redman, CRN Managing Editor/Special Reports & Online.
CRN: The overlap between the IT and consumer electronics markets seems to increase daily. PCs are mentioned in the same breath as DVD/CD players, TVs, stereos, digital cameras/camcorders, home theater, game consoles, cell phones, etc. What's driving the collision of these markets?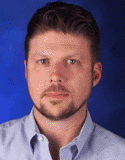 FLANAGAN: The driver for the convergence of all these devices is that people are accumulating a lot of digital media on their computers, and it adds a very personal context to their lives. It's one thing to collect music on my PC, but when I start organizing it into playlists of songs that are meaningful to me or into mixes that I want to have for a social event or party, that has a much more personal context. So people have a personal attachment to their music, their pictures, their videos, the TV shows they're recording, and so forth. Now they want to get access to that [content] where and when they want to. That's what's really driving the need for people to have their consumer electronics devices and PCs interoperate well.
CRN: The IT and consumer electronics convergence centers on the so-called home network. Exactly what is the home network? What types of technologies and products are involved?
FLANAGAN: People are starting to network their homes, and the primary driver for that has been sharing an Internet connection. People have more than one PC and want access to that Internet connection,in some cases, a broadband connection,from multiple PCs. As a result, you see products on the market for wired and wireless home networking. In most consumer electronics shops, a person can walk in and buy a wireless access point, go home, set it down, put a card or access point on another computer, and then have wireless access to their Internet connection. The next step is to use the infrastructure people are building to share an Internet connection to allow people to gain access to their media collections anytime, anywhere and on any kind of device. What's needed to do that? Well, the networking needs to be a lot easier. In the early days, a tech enthusiast would go buy these products and fiddle with configurations. But now, as that network gets used for more things, like sharing media, the burden on the network traffic is much higher, and people will still want a quality media experience. So there are a number of technical challenges in both configuring systems and in the technology itself that need to be overcome so people can have nice experiences.
CRN: So the home network involves a lot more than just multiple devices playing compatible media.
FLANAGAN: Here's the scenario: Let's say I have a PC in the den of my house, and I have a large music collection on it. One place I'd really like to enjoy that music is in my living room, where I have a nice audio setup with a large set of surround-sound speakers. That's also where family members interact and where I would entertain guests. Well, products called digital media receivers are coming on the market. I could set one of those in my consumer electronics rack and, via a network connection, it could discover the music connection I have on my PC and then pull it locally over the network, render it and let me listen to that music on the stereo system in the public area of my house.
So that's a really cool thing people would like to do. The question is, how easy is it for them to buy these devices and quickly get them configured to share their content? One thing that [Microsoft is] doing to make that scenario easier is an announcement we made at WinHEC, that we're going to be releasing a content directory service. That piece of software will allow users to go into their PC and [select] certain folders of media content that can be shared. So when I bring home one of these [digital receiver] devices in the future, then I can just take it out of the box, plug it into the wall, plug it into my stereo system, turn it on and it will discover my content and let me begin using it immediately. The more quickly we can solve the problem of making things easier for consumers, the better that experience will be.
CRN: You're already starting to see automatic discovery technology in PCs, such as with wireless devices.
FLANAGAN: That's correct. And the consumer electronics industry, as well, recognizes that people have large collections of media on their PCs. They're buying lots of digital cameras and are taking lots of digital photos and want to share them. I have personal experience with that. My wife was always on my back to do something with [our collection of digital photos], but I never knew what that meant. When I brought home a Media Center PC and made those pictures available in public rooms of the house, her use of the camera went up. She's taking more photos, she shows them to more people and she prints more of them. Before, people didn't see the photos because they were on the PC. But when I have access to them from a remote control [through the Media Center PC], I can put them on my TV and make them more accessible to people.
CRN: I've been trying to figure out a multimedia problem at home: My computer sits in my office on one side of the house, and my home entertainment center stands in my living room on the other side. So the networking capabilities that you just described could be a solution.
FLANAGAN: Sure. And you know, you can now burn physical media [to share content among devices]. But even burning physical media doesn't necessarily make it seamless. One manufacturer we talked to actually told us that they've experienced over 30 percent returns of MP3 CD players. The reason was that the bit rate and audio sampling rates of the files burned onto the CD weren't compliant with the device on which they were played. To solve that problem with physical media, Microsoft came together with Panasonic and invented the HighMAT format. In addition to allowing you to have pictures, video and music burned onto physical media, HighMAT has a very tight recipe for what the bit rate, sampling rates and compression types are. As a result, if a device is compliant with the HighMAT spec, that physical media is going to play on that device. And that's a step in the right direction, if you're able to burn a lot of digital media onto CDs and DVDs.
CRN: Doesn't HighMAT also provide a consistent means of organizing different types of content,such as audio, video, text or graphics,on one piece of physical media that can be read in different devices?
FLANAGAN: That's exactly right. HighMAT specifies a fairly tight recipe of the compression types of audio, video and pictures. It also provides a very efficient scheme for content navigation menus and a user interface sort of layout that can all be written on physical media like CDs. And at WinHEC, we announced that Microsoft and Panasonic will make this technology available for burning DVDs as well.
CRN: So if I have a HighMAT-formatted disc containing picture, data and music files, I could play it on my DVD player, PC DVD drive and CD player to access each content type?
FLANAGAN: Right. And the cool thing about it is, let's say I take a HighMAT disc and put it into a $29.95 portable CD player. That device is only going to find the music files, but the compression recipe is tight enough so that if the CD player also plays MP3 or WMA files, it's going to work. And let's say that same disc also has some pictures on it. I can put it into my DVD player and, instead of just playing, it will put up a menu with my pictures and my music that let's me navigate to a song I want to play and then go back to pictures, open a folder and show a slide show while the music is playing. It's a format that will scale from a very low-cost device with a fixed use to a device that plays the same media but has more content features available. So [HighMAT] is a good example of how the consumer electronics and PC industries can come together to create technologies that make it easier for people to share media. The next step is to take that [capability] to the home network, so people can enjoy those types of experiences but not necessarily need physical media to do it.
CRN: At WinHEC, Microsoft spotlighted a variety of efforts to help drive the home network. You already mentioned the content directory service and HighMAT. What are some of the other initiatives?
FLANAGAN: A very interesting project we demonstrated at WinHEC was the Media Center TV client. The Media Center product is pretty exciting for media enthusiasts, because it provides [access to] all of their media,my TV, my recorded TV shows, my music, my pictures, etc.,through an easy-to-use interface that can be operated across the room using a remote control. The user studies we've done of people who have purchased PCs with Windows XP Media Center Edition installed have found that the customer satisfaction ranks among the highest of any operating system we've ever provided. And, uniformly, they say, 'This is so cool. Now I want to get it in other rooms.' What we demonstrated at WinHEC was a Media Center TV client, a device that would use the home network to project the experience that's running on the Media Center PC onto a TV in another room.
CRN: So the Media Center TV client is a piece of hardware?
FLANAGAN: Yes. What we used for the demo was a standard, set-top box reference design that integrated the Xilleon chip from ATI. And working with ATI, we developed some software that would allow that device, when plugged into a home network, to discover the Media Center PC and project its experience [onto other devices].
CRN: Onto a TV set, for example?
FLANAGAN: Yes. With this device, one end plugs into the home network, which could be a wired or wireless connection, and the other end plugs into a TV. When I turn [this device] on, I see my Media Center experience. It has my pictures, my TV shows, my music and my videos. And the same remote control that I use to control my Media Center PC will work for this device. So I have one remote control that works with all my media, including CDs and DVDs, and it will work in different rooms of the house. And I was able to achieve that by having a home network and a Media Center TV client, which is a relatively inexpensive device that can be used to distribute that Media Center experience in different rooms.
CRN: So it can distribute video, audio and other content wherever a person wants to project it?
FLANAGAN: But it's not just the content; it's the entire experience of the Media Center software. And that's important, because as system builders start to add value to their products, they could be integrated into Media Center and show up on the Media Center TV client. In the future, we don't know what will be added to the home network. So we need to make sure that it becomes a platform where entrepreneurs can come in and add new things and new experiences that customers will want. And we think that projecting what's going on in the PC is a great way to do that, because the PC has a bunch of software development tools available to it, it's typically connected to the Internet, and people can deliver services to it. So by projecting that experience over the home network, we really create the home network as a platform for entrepreneurs.
CRN: Microsoft also announced Universal Audio Architecture [UAA] and Media Transport Protocol [MTP] at WinHEC. Can you explain those efforts?
FLANAGAN: The Universal Audio Architecture is directed toward improving the experience of audio on all PCs. As PCs are increasingly used for entertainment, people are expecting more from them. But right now, the audio experience is variable across PCs. The built-in audio varies in qualities and features, people have trouble installing drivers, etc. What UAA does is provide a Microsoft-supplied driver that's guaranteed to work with all audio hardware, provided that it complies with one of three specifications: USB audio, 1394 [FireWire] audio and Azalia system integrated audio, a specification that Intel is leading. And there are a few benefits that will come out of this [UAA] effort. First, when UAA is in place, the minimum audio capability will be two-channel stereo at 96 kilohertz, which is quite comparable to good-quality home audio systems now. Second, when consumers or IT managers upgrade an OS supplied by Microsoft, they'll be guaranteed that in the box there will be a driver that will support that minimum audio capability for their hardware.
Media Transport Protocol is also an important innovation. As storage becomes bigger and computing [devices] become smaller, people are carrying around a lot more capability. For example, I now have a cell phone with a 256-Mbyte card, and I can get a ton of songs and a bunch of pictures on there. Over time, that's going to get bigger, so I'm going to be carrying around a large collection of my media. The question is, how do I synchronize that portable collection with my main collection [of media]? MTP is designed specifically for this problem. It's a protocol that will allow someone to design a portable device that could efficiently transport and manage large collections of data between that device and a PC, without having to write a driver. One problem manufacturers are having with these [portable] devices right now is that to make them work, they have to write a driver plus an application on top of that to be able to synchronize the data between the PC and the device. And they complain about this, largely because this isn't their core competency. MTP is going to remove that burden. It's also going to allow software developers to write very smart software on top of the protocol without having to know the specifics of the device. And as the media collections on the portable devices get larger, that's really important.
For example, if I have a portable device with 2,000 songs on it, it's not very often that I'm going to change those 2,000 songs out for a different 2,000 songs. But I will often add three songs, remove one or two, or modify a playlist. Right now, each one of those files has to be opened to have something done to it. But with MTP, someone will be able to create a synchronization tool,built into a media player, the Windows shell or another application,that will very quickly and efficiently manage small modifications to the metadata for those collections.
CRN: So if there's a change or update in the collection on one device, it can easily take place in the other collections.
FLANAGAN: Yes, in seconds instead of minutes. So people are pretty excited about this. One of our partners,Creative Labs, who's pretty significant in the portable media device space,also has announced that they're very enthusiastic about this effort. And we're working closely with them to make devices that take advantage of MTP available in the future.
CRN: Does the emergence of the home network offer IT solution providers any opportunities going forward?
FLANAGAN: Absolutely. One of the reasons Media Center is an OEM-only product is that most of the people who really desire this kind of experience are not tech-savvy. While businesses have IT managers, people really don't want an IT manager for their house. Typically, there's the type of person at home who knows how to reset the clock on their VCR. But if we need to have an IT manager in every house to make this [home network] happen, we're really not creating a great experience or commercial opportunity. However, for [solution providers], these digital media receivers and home network access points are available now, and they are a bit intimidating to some people. One thing we'd like to see are great bundles of PCs, access points and digital media receivers that have been configured and tested so people can take this stuff home, set it up and immediately enjoy media over the home network, because [setting up that technology] is not going to be easy for everyone. Over time, we want to make it easier, but I think that's a great opportunity for [solution providers] now,start making those bundles available, preconfigure them and perhaps add some service to make things easier for people.
CRN: So solution providers could provide turnkey offerings geared toward different media or experiences?
FLANAGAN: Sure. If I get an XP PC with a big hard drive, good-quality audio subsystem and good-quality graphics, wouldn't it be great if I could also have an option for an access point for another PC in my house and for a digital media receiver so that as I accumulate music, video and pictures on that XP PC, I could use the receiver to experience that stuff over the home network. That would be a great value offering for people.
CRN: Would branching into the home networking market be a big transition for IT solution providers in terms of expertise?
FLANAGAN: I think the mainstream of people who buy consumer PCs are intimidated by the notion of networking. The experience that CRN's readers have in configuring and developing solutions for businesses is directly applicable for setting up home networks. Their ability to put together a configuration and then say to a customer, 'You know, if you can go put this stuff in your house, it's networked and it will work,' that's a bonus to a lot of people. It's a bit different market, of course. There are people in the business space who are tech-savvy about the solutions they're buying, while I think there are fewer [of those people] in the home. Nevertheless, the solutions expertise is the same.
CRN: The home market might require a more personal touch and more hand-holding.
FLANAGAN: Hand-holding might be something that some people want to avoid because there's cost associated with that. But on the other hand, there may be service opportunities. An interesting question for the industry is that if these [home network] offerings work out of the box, will some customers still want someone to come in and set them up? Some customers might want an additional amount of comfort, which could be supplied in terms of service.
Printer-friendly version
Email this CRN article