Printer-friendly version
Email this CRN article
One of the foremost areas of concern for solution providers and network administrators is the issue of unauthorized users accessing the Internet, which leads to ensuring network data is secure. D-Link Systems addresses those concerns with its new line of AirSpot gateways, specifically with the AirSpot DSA-3100.
D-Link's new gateway can support wired or wireless networks and is aimed clearly at the small to midsize market, as it offers the ability to authenticate and authorize up to 250 users with support for 50 users logged in simultaneously.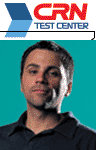 VINCENT A. RANDAZZESE
Assistant Technical Editor
The device uses policy enforcement to tame security issues such as the amount of time particular users can connect to the network, how much bandwidth each person is using and which Web sites users are accessing. Security is readily addressed by the gateway's built-in port-blocking capability. Integrators can block specific inbound ports and addresses to further protect client PCs. The device also includes logging capabilities to troubleshoot security and configuration issues.
The networking gateway incorporates a firewall, DHCP server and router. In addition to supporting up to 50 logged-in users simultaneously, the gateway can maintain up to 10 guest accounts, which can be useful for companies that offer off-site training and have users that need to log in to the network on a temporary basis.
Firewalls grant access to data while preventing some users from accessing other system resources. It is generally assumed that setting up a firewall is a lot of work, which is not the case. Installing the firewall software and configuring it properly often rests solely with the systems integrator or network administrator. Most firewalls include a management utility that can be administered from any workstation on the network.
D-Link's DSA-3100 incorporates an accounting facility, which is useful when deployed in commercial networks or for hot spots providing services to the public. CRN Test Center engineers liked the fact that the DSA-3100 provides a simple and cost-effective way for a business to create an independent hot spot, whether wired or wireless, while maintaining a private network.
Solution providers will find the Web-based management console straightforward and easy to navigate. Network-savvy users should have no trouble configuring the unit, although wizards are available to assist in the configuration.
Test Center engineers were able to limit access by MAC address and direct users to custom-designed Web pages. The DSA-3100 can manage intelligent authentication, authorization and tracking for wired and wireless users. It can collect resource consumption data for trend analysis, planning and cost allocation, and offers IP plug-and-play, station isolation and traffic management.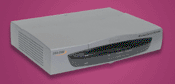 D-LINK AIRSPOT DSA-3100 GATEWAY
CRN Test Center Recommended
D-link offers a robust feature set and clear documentation with the DSA-3100 gateway, and solution providers will appreciate the ease of installation and management offered by D-link's Web-based console. The DSA-3100 scales well, allowing additional PCs to be added with ease.
The unit also provides all of the necessary features to venture beyond just sharing a broadband connection.
Test Center engineers found the DSA-3100 one of the easiest gateways to install and were impressed with the unit's clear, Web-based management console. The unit is housed in a small plastic case and is powered by an external AC adapter. There also is a 10/100 authentication port that can connect to a switch. There is a 10/100 LAN port, which does not require authentication to access the Internet, along with a 10/100 WAN port, power connection and reset button on the back of the unit. All ports, LEDs and switches are clearly labeled. However, the unit lacks a reset button on the case, so users must unplug the unit to reset the routers.
D-Link provides DMZ and port redirection capabilities. These capabilities allow sites to expose Web servers or other Internet services to external users, while protecting internal client machines. The unit uses switched ports, which isolate client PCs from each other's traffic. Switched ports can greatly increase local workgroup speeds in peer-to-peer environments.
Setup is straightforward and was accomplished in a few minutes. Installers start by attaching an Ethernet broadband connection into the gateway's WAN port and then attach workstations to its LAN ports. Additional Ethernet hubs or switches are accommodated by the port crossover option on the back of the unit.
Client PC setup is well-documented and straightforward. Installers need only to configure the client PCs to accept IP addresses from the DSA-3100 integrated DHCP server. The DHCP and subnet settings are fully customizable for nonstandard installations.
All things considered, D-Link's DSA-3100 offers the features most sought after by the savvy small or midsize business. Solution providers should take a good look at the DSA-3100 when considering building broadband connectivity solutions.
CHANNEL PROGRAM SNAPSHOTS
> D-LINK AIRSPOT DSA-3100 GATEWAY
PRICE: $599
WARRANTY: 1 year
DISTRIBUTORS: ASI, D&H, INgram Micro, Tech Data
TECH RATING:


CHANNEL RATING:

CHANNEL OVERVIEW: Orange, Calif.-based D-Link Systems recently unveiled a two-tier solution provider program, based on sales volume, and dedicated resource-rich Web site. Field-based engineers provide pre- and post-sales technical support, and dedicated account representatives provide sales and marketing assistance. D-Link also tailors its pricing and marketing assistance based on specific solutions and opportunities.
Note: Vendors can earn up to five stars for technical merit and five for their channel program. If the average of these two scores is four stars or greater, the product earns CRN Test Center Recommended status.
Printer-friendly version
Email this CRN article