Printer-friendly version
Email this CRN article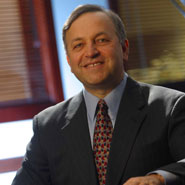 Bami Bastani
Virtual wireless networking technology developer Meru Networks on Wednesday said it has appointed Bami Bastani as president and CEO.
That position became open in October when the former president and CEO, Ihab Abu-Hakima, announced his intent to leave the company.
Abu-Hakima said at the time that it was time to "transition to a new CEO to drive the company to the next level."
[Related: Outgoing Meru CEO Sums It Up: Wired Is Not The Future]
Bastani, who is taking the new post immediately, most recently served as president and CEO of Trident Microsystems, a developer of digital television and entertainment chips and set top boxes. Bastani also previously served as chairman and CEO of B2 Global Consulting and as president and CEO of communications semiconductor developer Anadigics, and held executive positions in Fujitsu Microelectronics, National Semiconductor, and Intel.
At Meru, Bastani will be focused on helping the company develop next-generation virtualized wireless LAN solutions in order to capture a large share of the multibillion dollar wireless networking market.
Meru went public in 2010, but has seen its stock price fall from a 52-week high of $22.19 in March of last year to a low of $3.16 in December, only to gradually recover somewhat to its Wednesday close of $4.62, up 1 cent over Tuesday's close.
As of January, Meru had 6,000 customers in 56 countries around the world for its virtual wireless networking technology based on its System Director OS, an operating system that monitors wireless networks to enable thousands of devices and applications to access network resources.
The company also offers network management, security, and guest management capabilities, and provides a series of access point, controller, and appliance hardware to support virtualized wireless LANs.
Meru earlier this month unveiled several additions to its wireless LAN portfolio, including low-cost wired and wireless access points for remote or mobile workers as well as a line of virtual wireless controls for use on-premise, in VMware-centric virtualized environments, or in subscription-based hosted applications.
Barry A. Newman, vice chairman of Meru's board of directors and a member of the company's CEO search team, said in a statement that the company was looking for an executive who could take advantage of a fast-growing market.
"We are very excited to welcome Dr. Bastani to Meru. He was chosen for his distinguished track record of executive leadership in both public and private companies as well as his proven ability to build highly effective organizations. Dr. Bastani has demonstrated an ability to drive shareholder value in competitive market segments and he brings experience driving technology excellence and global growth," Newman said in the statement.
Bastani in a statement said he is happy to be joining Meru at a time when the wireless networking market is growing quickly.
"Meru's differentiated Virtual Cell single channel wireless technologies provide simple and effective solutions where ease of installation and operation, reliability, scalability, density, and quality of service challenges of BYOD (bring your own device) must be met head on now. This is the opportunity that I aim to capitalize on for Meru shareholders, employees and partners," Bastani said in his statement.
Printer-friendly version
Email this CRN article