Printer-friendly version
Email this CRN article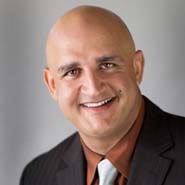 Mike Daher
Denali Advanced Integration, a one-time HP Networking ProCurve award winner, has won Cisco's Break Away Partner of the Year award in the U.S. West region.
Denali, Redmond, Wash., No. 114 on the SP500 with $180 million in sales, up from $157 million last year, has experienced triple digit sales growth in its Cisco business over the last year, said Denali CEO Majdi "Mike" Daher.
Denali, a longtime HP enterprise partner that achieved Cisco Gold status only 15 months ago, was honored in 2008 with an HP Networking ProCurve award for advanced technology highest revenue specialist. Now, Denali is one of Cisco's top 20 partners in the Western United States. Denali's Cisco business was up 144 percent year over year in Cisco's 2012 fiscal year, said Daher.
[Related: SP500 Titans Of Transformation: Denali Advanced Integration]
Denali, which has recently expanded with a new integration facility in Plano, Texas, and overseas with a major presence in Europe, has doubled its Cisco- focused technical and sales staff over the last year.
"We are the trusted advisor for our customers," said Daher. "We always take the position that we bring the best and latest technology to our customers. Cisco has invested tremendously by focusing on solutions that enable our customers to extend their business reach."
Daher credited Cisco for making a significant investment to assist Denali in building its Cisco practice. "They have a tremendous channel program and channel team that enables partners like us to participate in their programs," he said. "This award would not be possible without all the help we received from the Cisco channels team."
Cisco took the time to understand Denali's business and how it connects to the Cisco solutions model, said Daher. "They invested the time to understand what we are good at and then partnered with us to sell to customers," he said. "That is the biggest differentiator. They invested the time in understanding our business."
Ultimately, obtaining the Cisco Gold certification enabled Denali to become a "better company" with strict sales and account engagement methodology, said Daher.
"We learned a lot through the Cisco Gold certification process," said Daher. "It requires a tremendous business discipline focusing on what we deliver and how we deliver it with a clear methodology. You don't win with Cisco because you are lucky; you win because you are good."
Cisco's networking business is winning because of a strong focus on "solving business problems whether it is collaboration, borderless networks or the data center," said Daher. "Those three portfolios are enabling partners like us to engage with customers and execute on the client [device] to cloud strategy that Denali is driving into the marketplace."
PUBLISHED JUNE 24, 2013
Printer-friendly version
Email this CRN article