Printer-friendly version
Email this CRN article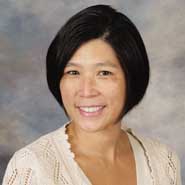 Donna Grothjan
Donna Grothjan, the vice president of worldwide distribution for Juniper Networks, is set to take a similar job with rival Hewlett-Packard, according to sources.
Grothjan, who before taking the Juniper job seven years ago spent 15 years at distribution giant Ingram Micro, will report to HP Senior Vice President, Worldwide Indirect Sales Sue Barsamian, sources said.
[Related: HP CEO Whitman: 10 Take-Aways From Q4 Earnings]
Barsamian, a 25-year HP veteran who took the 100 percent channel-focused job three months ago, is adding key channel talent as the $112 billion computer giant steps up its channel march.
Juniper confirmed Grothjan's departure. HP would not comment.
Grothjan's jump to HP comes as a revamped PartnerOne program kicks into high gear. Her appointment, in fact, could be critical as HP moves to gain share in the SMB market served by top distributors.
Barsamian, for her part, has declared that mission No.1 for HP is driving robust channel sales growth in 2014. "We are in acceleration mode right now," Barsamian told CRN in an interview in October at CRN parent The Channel Company's Best of Breed conference.
One top executive for an enterprise HP partner, who did not want to be identified, said Grothjan's appointment is just one more sign of an all-out channel offensive by HP. He praised Barsamian as an "action-oriented" executive that already has made a big difference with regard to improving special bid pricing approvals.
"I'm a big fan of Sue's," said the partner. "She is helping drive deals. This [Grothjan] appointment is just more positive channel reinforcement. It's good news for partners buying from distribution. It's a great time to be an HP partner."
Grothjan's departure from Juniper comes amid an exodus of top channel talent from the networking company, including U.S. Channel Chief Chris Jones; Senior Vice President of Worldwide Partners Emilio Umeoka; and Senior Director of Worldwide Partner Development Lori Cornmesser.
PUBLISHED DEC. 2, 2013
Printer-friendly version
Email this CRN article