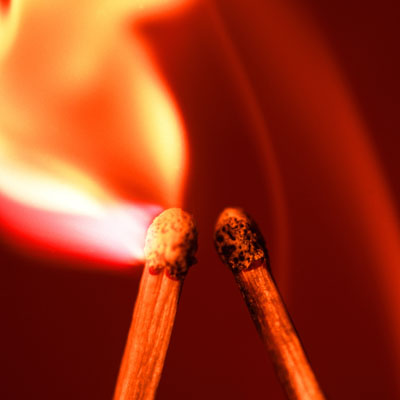 Printer-friendly version
Email this CRN article
Partners that work with Cisco Systems and VMware told CRN Wednesday they're encouraged by recent signs that the vendors are working together to integrate their respective software-defined networking technologies.
Zorawar Biri Singh, CTO and senior vice president of Cisco's Cloud Services and Platforms unit, acknowledged earlier this week that customers want tighter integration between Cisco's Application Centric Infrastructure (ACI) and VMware's NSX technologies. He also hinted at an official SDN collaboration between the vendors.
"There's a set of feature requests that our customers are asking for and the common theme has been, 'We want to see VMware and Cisco work together closely,'" Singh said in a Q&A session at the Cisco Live Conference in Las Vegas Monday.
[Related: Cisco ACI Working On NSX Convergence Roadmap With 'Our Friends At VMware,' Says CTO]
"I think we've been doing that and customers have actually been recognizing that piece. So the work continues … I feel very optimistic that we have a pretty good roadmap with our friends at VMware," Singh said at the event.
Partners of both vendors said Singh's comments are the latest sign that Cisco, which has spent most of the past four years bashing VMware NSX, has had a change of heart.
While former Cisco CEO John Chambers vowed to "crush" VMware in the SDN space after the virtualization technology vendor beat it to the punch in acquiring prized SDN startup Nicira, partners said his successor, Chuck Robbins, has struck a more conciliatory tone in the year since he took the helm at the networking giant.
Ned Engelke, CTO at Evotek, a San Diego-based Cisco and VMware partner, told CRN the latter's positioning of NSX as a network security technology – which the vendor calls "micro-segmentation" – has made it less of a direct competitor to ACI, while also solving a pressing challenge for customers.
"The gap between ACI and NSX – at least in terms of how the two technologies are positioned – is widening and I can pretty easily imagine Cisco and VMware pulling together in a framework that plays to both of their strengths," said Engelke.
It wasn't long ago that customers viewed SDN purchasing decisions as an either-or proposition between NSX and ACI, given that the former is software-only and the latter also includes Cisco's Nexus 9000 switches and its Application Policy Infrastructure Controller (APIC).
Now, an increasing number of large organizations are finding value in deploying ACI and NSX side-by-side, according to partners that have worked on these types of projects. Singh's comments suggest that the vendors are working to make it even easier for customers to use both flavors of SDN in their environments.
Printer-friendly version
Email this CRN article