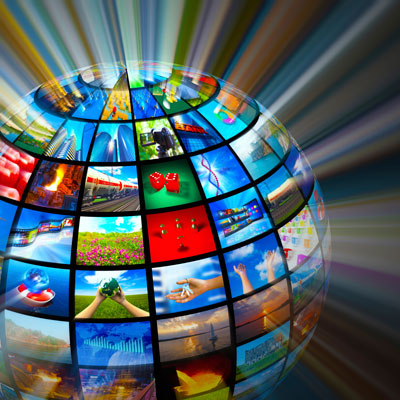 Printer-friendly version
Email this CRN article
Aruba Networks, which Hewlett Packard Enterprise acquired last year for $3 billion, is ramping up its Internet of Things (IoT) activity by announcing several new products to solidify its stake in a market that research firm IDC expects to reach $1.7 trillion by 2020.
"I see this as being huge for Aruba to make IoT and doing [network] profiling much more affordable so you know what's on your network," said Charles Koehler, the lead Aruba enterprise architect for Denver-based solution provider Optiv. "This is different from anything that Cisco Meraki has or someone like ForeScout … I'm really excited to see the synergy between Aruba and HPE really hitting their stride."
During the HPE Discover Conference on Wednesday, Sunnyvale, Calif.-based Aruba revealed its new 2540 IoT-Ready Access Switches, enhancements to the ArubaOS-Switch, and the ClearPass Universal Profiler – a network access control solution that channel partners can offer as a service, according to Chris Kozup, vice president of marketing for Aruba.
[Related: Cisco's Top 5 Most Highly Paid Executives in FY16]
The new enterprise-focused ClearPass Universal Profiler – based on ClearPass – automatically identifies and "fingerprints" IoT devices on multi-vendor wired and wireless networks. The solution also secures the network and protects businesses from threats that emerge from unknown endpoints and IoT devices connecting to the network, according to Kozup.
"Profiler will detect and classify these devices. It uses a host of techniques that I think of as fingerprinting capabilities," said Kozup. "It basically sends an alert to the administrator, allows the administrator to go and find it, and classify it, and the next time the same device pops up somewhere else, it knows it because it's built in the library ... It's a tool channel partners can use to help customers understand what's in front of them as it relates to enterprise-based IoT."
The Profiler displays information about the device type, operating system, status and location in a graphical user interface. The information can be used to enhance performance and security across a customer's infrastructure, allowing a channel partner to provide user behavior analytics, deception intelligence and firewall security, according to Aruba's press release.
"I see this being huge because now you no longer have to buy the full suite of ClearPass," said Koehler. "This really helps in small environments that want to know what's on their network, but don't want to take that full leap."
He said Aruba's goal is to eventually "be able to enforce [network and corporate policies] using this Profiler solution, which will be huge because you'll be able to change VLANs and control what's going on with most of the devices – and that's really where I see IoT going."
The ClearPass Universal Profiler will become available in the first quarter of calendar year 2017, with pricing beginning at $150.
Printer-friendly version
Email this CRN article