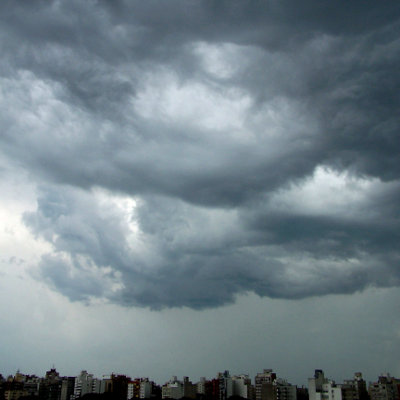 Printer-friendly version
Email this CRN article
Cisco, which once had great ambitions of competing in the public cloud market against Amazon Web Services (AWS), is officially throwing in the towel on its Intercloud strategy.
The San Jose, Calif.-based networking giant confirmed that it will discontinue its Cisco Intercloud Services (CIS) public cloud in March 2017, according to a statement to CRN from Cisco.
"Cisco has internally communicated that we are discontinuing one of our internal cloud platforms and will be transitioning affected workloads onto other platforms," said the statement. "The cloud market has shifted considerably in the last two years, and many of our customers are asking Cisco to help them develop cloud strategies that will help drive their digital transformations … We do not expect any material customer issues as a result of this transition."
[Related: Cisco's AWS Retreat: The Long Road From Public Cloud Disrupter To Multi And Hybrid Cloud Leader]
Cisco launched its Intercloud strategy in March 2014 aiming to become a public cloud behemoth that would drive higher value and margins for partners. At the time Cisco's Intercloud's leader Nick Earle said partners were clamoring for Cisco to get into the public cloud market as an AWS alternative.
"We are now going to provide the partner profitability model for the cloud world that the market has been waiting for," Earle said in 2014. "AWS is a commodity play, which frankly in many cases is commoditizing the partners. I think it has been a big concern of the partner community."
Bill Smeltzer, chief technology officer of Seabrook, N.H.-based Focus Technology Solutions, a Cisco partner ranked No. 396 on the 2016 CRN SP 500, said Cisco's retreat from the public cloud was inevitable given the dominance of AWS and Microsoft Azure.
"Any customer I talk too it's all about Amazon and Microsoft – they seem to be eating this market alive," said Smeltzer. "Pricing wise, Amazon continues to make price cuts, price cuts, price cuts. It just seems like it's kind of a race to the bottom and unless you have the early market share like Amazon and Microsoft has with Azure, it's difficult to have any change, to even just try to catch up."
AWS is now a $12 billion public cloud juggernaut that grew its business 55 percent in its most recent quarter to $3.2 billion in sales.
Smeltzer said vendors like Cisco are taking the approach, "if you can't beat them, join them."
"What you're seeing with Cisco stopping Intercloud now is them saying, 'Let's spend more time around adding value to AWS, Azure and the other public cloud offerings out there,'" he said.
Printer-friendly version
Email this CRN article