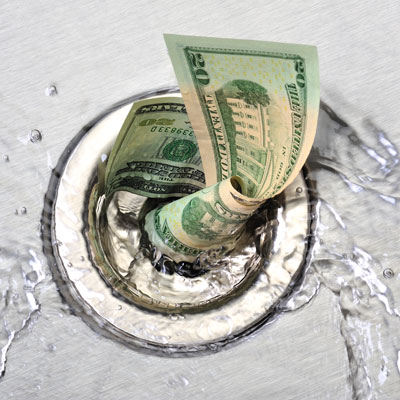 Printer-friendly version
Email this CRN article
Some partners are already paying the price for a costly component malfunction that causes some of Cisco Systems' mission-critical enterprise products to fail after 18 months.
The "Clock Signal Component Issue" impacts some of Cisco's popular product lines including ASA firewalls, Nexus and Meraki cloud-based managed switches, and ISR routers. Cisco has cautioned that once the "component has failed, the system will stop functioning, will not boot and is not recoverable."
Partners say they are being forced to shoulder the cost for what amounts to a massive product replacement effort.
[Related: 10 Networking Predictions For 2017]
"This is an issue that could cost the channel community tens of millions of dollars," said one of Cisco's top national enterprise partners, who did not want to be identified. "It is a shock to the system. The clock is literally ticking on these devices... We have over 500 customers and more than 10,000 devices impacted by this. Cisco needs to step up and take responsibility to fix this from an equipment, installation and cost perspective."
The executive likened Cisco's stance on the component malfunction to a major automaker replacing a malfunctioning part but refusing to pay auto dealers to do the work. "This just doesn't make sense,"  he said. "Cisco gets it but they are just not willing to put money into a pool to make sure that channel partners can help customers."
Cisco issued a notice on Feb. 2 explaining it discovered in November that a clock signal component inside certain devices degraded over time.
"Although the Cisco products with these components are currently performing normally, we expect product failures to increase over the years beginning after the unit has been in operation for approximately 18 months," said Cisco in the notice posted on its website.
The San Jose, Calif.-based networking giant said the issue stems from a component manufactured by one supplier, which it did not identify.
Although Cisco said it will provide a replacement for the products that are under warranty or covered by any valid services contracted dated as of Nov. 16, 2016, it will not provide any reimbursement funding to channel partners who are providing replacement and installation services of the faulty products.
"Unfortunately, because our funding is focused on providing the products, we're unable to reimburse for on-site services to replace the affected devices," said Jennifer Ho, manager of Cisco's Business Critical Communications, in an interview with CRN. "Because the product doesn't actually have any issues for 18 months, we really wanted to focus our funding for the issue on a replacement program. So we're proactively offering the replacement of products even before the product fails, and we really believe that this focus on providing the best-quality products is the right focus for our Cisco customers and the partners' customers.
"Customers may have field engineering service as an option for their services contract for products which already have failed, in which case the field engineering support would be included with the replacement," she said.
Printer-friendly version
Email this CRN article