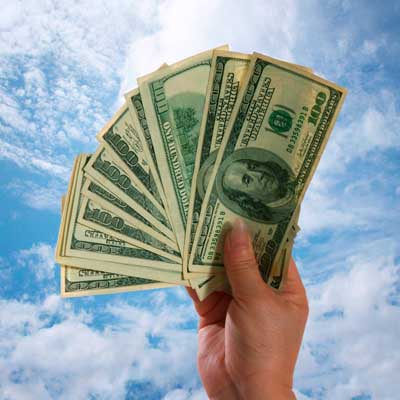 Printer-friendly version
Email this CRN article
With its telecom heritage and a recent cloud-focused acquisition, BCM One is offering partners a different approach to selling cloud services.
Company founder and co-CEO John Cunningham said BCM One could help partners bring multiple cloud and connectivity options to their enterprise customers while providing them with service and engineering support that they wouldn't necessarily get from working directly with several public cloud providers.
"We can help them provide value to their clients, and they don't have to become an Azure expert or an AWS expert in the process," Cunningham told CRN. "They can focus on helping their client build a better business."
[Related: BCM One To Acquire CloudStrategies, Strengthening Its Microsoft Cloud Expertise]
The way BCM One backs up this claim has a lot to do with its telecom roots. The company began in 1992 as a competitive local exchange carrier (CLEC), leasing phone company switch capacity to sell connectivity and voice services to enterprises. "You needed to really have your arms around, at a granular level, what your inventory is," said Cunningham. "That's how you accurately charge clients and that's how you make sure the underlying providers are accurately charging you."
As regulatory and business markets changed, BCM One became a telecom master agency, in addition to providing their own managed solutions. They have been a top producing nationwide Verizon Platinum Partner for many years now and are also part of AT&T's Partner Exchange, having joined at that program's inception five years ago.
In the telecom world, the ability to audit and optimize inventory is critical to being able to make margins on a recurring revenue service. Cunningham said BCM One has taken that same approach and applied it to being an IT services and cloud provider, in addition to a telecom services partner.
He said enterprises struggle with reconciling the invoices they get from Microsoft and Amazon for cloud services with allocating expenses for the output from those cloud services. On behalf of partners, he said, BCM One can help an enterprise reconcile what it's using with what it's being billed and recommend practices to streamline costs and optimize cloud usage. "It's a gradual process," he said, but one that keeps the focus on making sure the end client is buying only what it needs – and getting what it has paid for.
Drawing from his telecom background, Cunningham adds: "Practically speaking, all the elements of the cloud – compute, storage, etc. – are units. It's the same kind of issue [as telecom inventory]. Enterprises don't always understand what they have; they're just ordering things to solve problems. They're applying moves, adds and changes and – before you know it – they've got a hodgepodge."
What BCM One brings to the table, he said, are proprietary tools that the company has used to both manage and track inventory (in telecom and IT), as well as the ability to monitor network performance on behalf of clients. It can help partners tell their customers not just what they're using, but how well virtual machines are performing and how close they may be to going over the service allotments they have purchased in their cloud contracts.
Even before monitoring cloud services, BCM One said it looks at all aspects of an enterprise's telecom and technology spending. "Most premises-based boxes are not used at 100 percent capacity," Cunningham noted, "but companies have the tendency to buy cloud services 'like for like' when it comes to storage, capacity, and computing."
"They might not need all that they're buying because they aren't really sure how much their business actually uses to perform its most critical tasks," he said.
Printer-friendly version
Email this CRN article