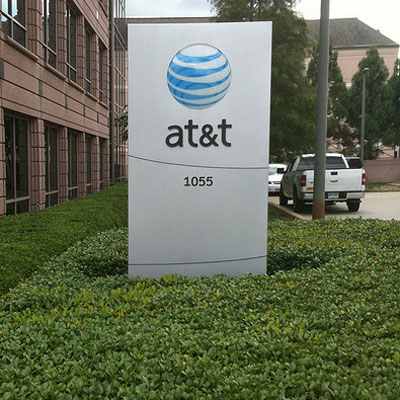 Printer-friendly version
Email this CRN article
AT&T is accelerating the rollout of its nationwide LTE-M network that it's building out to support the Internet of Things (IoT).
Following the completion of a successful pilot, AT&T said it's ready to launch its new LTE-M network ahead of schedule by the second quarter of this year.
The new network is AT&T's way of moving low-bandwidth traffic from connected devices onto a separate network. This IoT-centric network uses a different megahertz spectrum and offers lower speeds than its high-speed LTE network on which cellular devices such as smartphones rely.
[Related: A Peek Inside AT&T Labs: The Latest On 5G, Open Source And Next-Gen Networking]
Partners say that for AT&T to drive the greatest benefit from its investment in the LTE-M network, the telecom giant must make it available to its channel partner community.
"The network really creates a path for partners deploying IoT to make those solutions much more widespread. I would think that they would make the network available to partners because some of the most unique IoT deployments on the AT&T network are being brought in by partners," said Max Silber, vice president of mobility for MetTel, a solution provider and AT&T partner.
A spokesperson for AT&T told CRN that the carrier couldn't share specifics on timing, but that LTE-M may not be immediately available to channel partners.
In an email to CRN, Jack Laskowitz, director of product development for AT&T Partner Solutions, said that the carrier is committed to delivering the most robust technologies to help solution providers take full advantage of future IoT opportunities.
"The LTE-M network is a game-changing innovation that we expect will help transform the industry now and in the future, unlocking new use cases and applications previously thought to be next to impossible," Laskowitz added.
New York-based MetTel is aggressively expanding into the IoT space, focusing particularly on deployments for specific industries, such as distribution and inventory, and healthcare-related use cases, including patient monitoring. The LTE-M network will allow MetTel to put together solutions using a lower cost chipset, which will help make IoT more accessible, Silber said.
The LTE-M network will be perfect for devices that need to stay consistently connected, but only need to check in once in a while to provide an alert or an update, like a sensor, he said.
"LTE communicates at a high bandwidth, so it's draining the battery. But when you have a network that can handle devices that don't need as much power, it means we could put more devices out the that last longer, so it offers better economies," Silber said.
Printer-friendly version
Email this CRN article