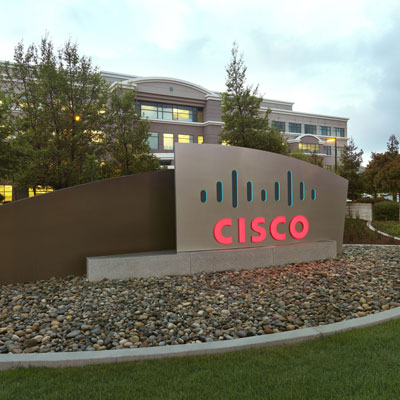 Printer-friendly version
Email this CRN article
Cisco has built a new network operating system that will allow users to run its most sophisticated networking features on older and lower-cost Cisco routers and switches, according to a report.
The move to potentially disrupt its networking hardware business was first reported by The Information, which said that Cisco, for now, is not looking to have its network operating system available for non-Cisco switches.
Customers who want to run the new operating system, known as Lindt, will be able to move away from switches based on proprietary high-performance Cisco chips to Cisco hardware that works with lower-cost chips, according to the report.
[Related: 2017 Software-Defined Data Center 50]
"Cisco's come to appreciate that their value is both in their hardware and software, but customers might have a different hardware platform," said Kent MacDonald, vice president of business development at Long View Systems, a Calgary, Alberta-based Cisco Gold Partner. "So to be able to leverage the Cisco feature(s) and function(s) on the software is still very attractive to customers, and they can choose more flexibility on the hardware platform. It gives Cisco more scope and customers more options."
Cisco, in a statement emailed to CRN, didn't directly comment on the report. "The vast majority of our customers see huge value from the power and efficiency of our fully integrated networking platforms," said a Cisco spokesperson. "This tight integration of hardware and software will continue to be the basis of the networking solutions we offer our customers."
Partners told CRN that Cisco might feel a financial impact as it becomes less hardware-centric, but they don't expect their Cisco sales to take a big hit in the short term.
"It may be the right time for Cisco to sort of jump in the deep end of software," said one executive from a solution provider and longtime Cisco partner, who declined to be named. "Always tying the software to the hardware [made it so] you had to renew the software with the product. Having the flexibility of owning the software and having more flexibility of changing the platform underneath that – whether it's Cisco or a third-party – to me, that's very attractive."
Solution providers said Cisco selling stand-alone software could make Cisco a more valuable company in the long run.
"Yes, they've always made good hardware, but their software has been the differentiator," MacDonald said. "By making that software more accessible to customers and more portable, customers can refresh at their own preference, regardless of the hardware they want."
"It's really just saying, Cisco is looking at different routes to market to allow more ways to consume their IP [intellectual property], in this case their software -- and I'm sure they'll be very happy to sell you the hardware as well," said the Cisco partner executive. "But you don't feel locked-in … It gives some customers peace of mind that they're not restricted to having this integrated bundle."
Printer-friendly version
Email this CRN article