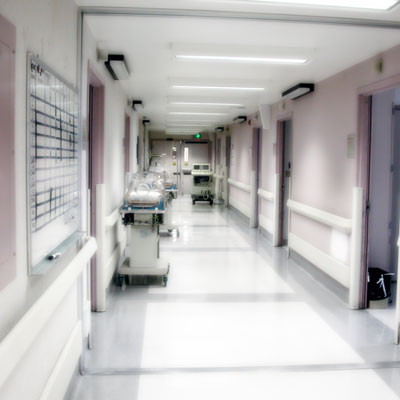 Printer-friendly version
Email this CRN article
Red-hot solution provider Carousel Industries hit an Internet of Things home run by providing one of Maryland's top healthcare organizations with a connected technology platform that helps it boost patient care and support.
"We gave them the highway – our platform – that enabled them to accomplish all of the technology objectives that they direly needed," said Nikki Nemarich, Carousel's vice president of marketing, in an interview with CRN. "This is a platform that they can now slap on the latest tools and technology for remote monitoring, telehealth and other types of health services that they needed – they simply could not do it, and we see that with many, many clients."
Using networking, security and service solutions from vendors including Juniper Networks and HPE's Aruba Networks, the Exeter, R.I.-based solution provider created a connected platform to help Lorien workers stay connected to patients and more closely monitor and record changes in their vital signs.
[Related: CRN Exclusive: Juniper Networks Channel Chief On Being 'Completely Committed' To Security]
Carousel, ranked No. 64 on CRN's 2016 Solution Provider 500 list, completely upgraded Lorien's 14 facilitates and created new customer care initiatives including telehealth and virtual patient monitoring.  The solution provider installed video communications that can be activated anytime, anywhere from any connected device.
Other installed devices help track patient vitals, provide medication reminders and shared calendars with alerts that create an individualized plan for older, homebound patients. Carousel said the installed devices in the homes allow communication between patients, healthcare employees, and family members at a push of the button.
"There are just so many expectations today [of what] patients, physicians, and health care workers are now expected to provide that are technology based," said Nemarich.
"It ranges from managing all of their records electronically to wearables, to providing devices connected to the patient that monitor their vitals, to helping them in their home," she said. "Telehealth is huge. To provide concierge-style health services to a patient who is in Missouri, when their physician is in New York City, without a patient getting on a plane – all of this is changing around us by the month."
Lorien Health Systems, based in Ellicott City, Md, was in need of a technology upgrade to help improve the quality of life for the patients living in its assisted living and skilled nursing care facilities. The company had trouble accessing and synchronizing digital health records due to unreliable wireless and landline phone service, Carousel said. Those technology hurdles were more than just an inconvenience; they made it more difficult for the facilities to comply with the government's electronic health records mandate.
Printer-friendly version
Email this CRN article