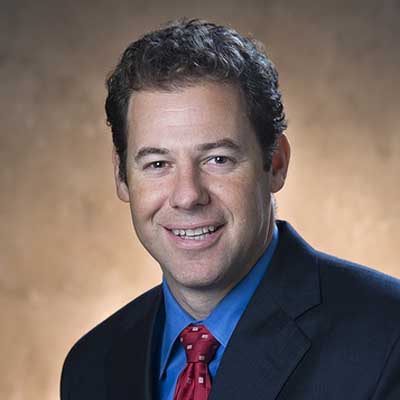 Printer-friendly version
Email this CRN article
Plexxi has hired two veteran sales executives to help drive channel revenues around hyper-convergence, including Mitch Breen, the former global sales leader and chief channel for hyper-converged infrastructure (HCI) standout SimpliVity.
"The market for HCI is exploding and will continue to expand at a fever pitch," said Breen, Plexxi's new senior vice president of enterprise sales, in a statement. "Plexxi's unique HCN (hyperconverged networking) solutions provide the networking simplicity, automation, and scale that customers look to HCI to deliver. I see the tremendous value in bringing hyperconverged networking into the equation, because it vastly simplifies HCI deployment for customers."
The Nashua, N.H.-based networking startup develops SDN software that configures a network for converged or hyper-converged infrastructures based on application requirements.
[Related: A10 Networks Channel Chief Talks Cloud Offensive, 'Doubling Down' On Partner Enablement And New Channel Training]
Breen could not be reached for comment by press time.
Breen was most recently Chief Revenue Officer at software vendor Progress, a position he left after less than a year. Before working for SimpliVity, which Hewlett Packard Enterprise acquired for $650 million in February, Breen was senior vice president of North American sales for Oracle. He spent the majority of his career – over 26 years – in various executive roles at EMC.
Breen new role will be focused around driving revenues for Plexxi's HCN solutions for customers adopting HCI to modernize their data center infrastructure.
Additionally, Plexxi hired Mark Wright as its new vice president of sales operations, responsible for all aspects of growing the vendor's revenue and customer footprint.
Wright has over 30 years of experience working for EMC and Verizon. Prior to Plexxi, he was the COO of 3D Systems Corporation.
Mike Gregory, founder and CEO of CloudGov Technologies, a Rockville, Md.- based Plexxi partner, said onboarding two industry veterans keeps Plexxi is on the right technology path with a "strong and ongoing" channel commitment.
"Plexxi's investment in these two HCI industry pros means that Plexxi is very serious about selling their HCN technology to the market," said Gregory. "We're excited to work with Mitch and Mark to grow our Plexxi HCN business and help our customers automate and accelerate service delivery."
Printer-friendly version
Email this CRN article