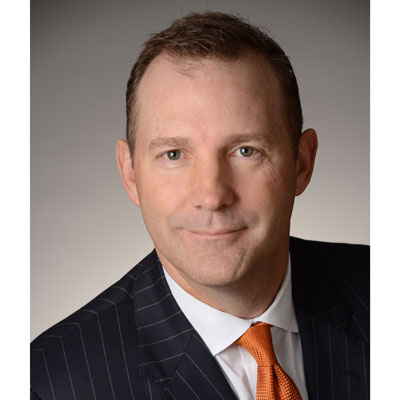 Printer-friendly version
Email this CRN article
Comcast is beta-testing an SD-WAN product that will pair its high-speed connectivity offerings with SD-WAN capabilities in collaboration with Versa Networks. 
The SD-WAN product, which is being beta-tested with a limited group of channel partners and business customers, unites connectivity and SD-WAN in a turnkey offering, Craig Schlagbaum, vice president of indirect channels for Comcast Business, told CRN.
Comcast's SD-WAN offering will be the first of several it plans to offer using its software-defined networking platform, which partners will be able to sell, said Jeffrey Lewis, vice president of product management leading the SD-WAN launch. Comcast chose Versa Networks' Cloud IP Platform for its SD-WAN offering because it needed a provider that could scale rapidly and operate in a multitenant carrier environment, he said.
SD-WAN is starting to replace the $10 billion MPLS market, which translates to an "enormous opportunity" for the channel, according to Schlagbaum.
Comcast's combination of widely available broadband access and more than 1 million lit buildings around the country, combined with SD-WAN, is a more compelling offering than legacy T1 MPLS connections that many carriers still have in place today, he said.
"The network assets we have, along with scalable and economical bandwidth, make our [SD-WAN product] an attractive offering for customers to migrate off of MPLS in favor of SD-WAN," he said.
Expert Technology Associates (ETA), a telecommunications solution provider and Comcast Platinum partner, already is selling SD-WAN to its enterprise customers today via partnerships with pure-play SD-WAN providers. But the Plymouth Meeting, Pa.-based company believes that Comcast's SD-WAN offering could be a great fit for at least 60 percent of its customers, said Bill Quinlan, founding partner of ETA.
"Customers are looking for a truly ubiquitous play," he said. "Comcast has a little bit of a leg up because they have the big bandwidth that these customers are looking at. Once customers get their hands on this, they aren't going to go backwards."
Many of ETA's customers using MPLS today for connectivity between their branch office locations are looking into SD-WAN. Because Comcast can offer Gigabit speeds, its SD-WAN offering will be especially attractive to businesses as they move applications to the cloud, Quinlan said.
Comcast's SD-WAN product will use its various connectivity options, depending on the service area, including broadband and fiber-based Ethernet services, as well as Business Internet 1000, Comcast's DOCSIS 3.1-based Gigabit internet service.
Printer-friendly version
Email this CRN article