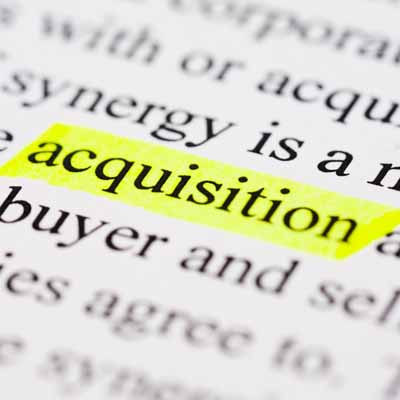 Printer-friendly version
Email this CRN article
AT&T's acquisition of Brocade Communications' Vyatta Software Platform signals a significant shift in how the service provider will provide networking solutions in the future.
Channel partners of Brocade and AT&T said that Vyatta's technology, including its virtual network functions (VNFs), would enable the Dallas-based service provider to focus more heavily on white-box networking and allow the carrier to purchase more selectively from traditional network solutions from the likes of Cisco and Juniper Networks.
"This is groundbreaking," said Ed Fox, vice president of network services for MetTel, a New York-based communications solution provider and AT&T Platinum Elite partner. "It's a monumental shift in the whole supply chain."
[Related: Pulse Secure To Acquire Brocade's Virtual Application Delivery Controller Business]
One top executive from a solution provider who partners with Brocade and Cisco said the AT&T's acquisition was "a big deal" for the networking industry.
"AT&T has traditionally bought a ton of equipment from Cisco – customer premise equipment (CPE) and things like that," said the executive who is a Cisco Gold partner, who asked not to be identified. "With them having NFV [network functions virtualization], what it does is allow them to put white boxes out there at a much smaller cost that can do all of these types of things that they want at a CPE-level, and not purchase purpose-built hardware from Cisco or Juniper or anyone else."
AT&T will be able to use Vyatta's software within their white box switches and sell as a Platform as a Service (PaaS) offering through its partners or directly to business customers.
"It's not a surprise to me they went after this technology," Fox said. "It literally makes AT&T not need to purchase routers from the big IT vendors to put at their customers' sites," Fox said. "It's a definite game-changer."
Terms of the deal were not disclosed.
Meanwhile, thanks for NFV and other network dynamics, Cisco's service provider (SP) business has been consistency declining over the last four quarters.
The company's SP business dropped 10 percent year over year during its recent third fiscal quarter. SP revenues decreased 1 percent during its second fiscal quarter, fell 12 percent in its first fiscal quarter, and 5 percent for its fourth fiscal quarter 2016.
Printer-friendly version
Email this CRN article