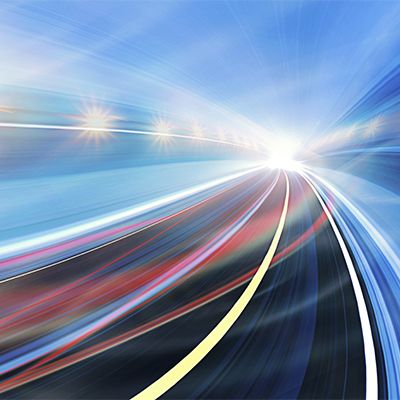 Printer-friendly version
Email this CRN article
BullsEye Telecom is giving its SD-WAN portfolio a boost. The provider has teamed up with VeloCloud to give partners and end customers more SD-WAN features that are critical to bandwidth-hungry applications, like VoIP and UCaaS.
While BullsEye has an existing SD-WAN offering today, the latest service injected with VeloCloud's technology makes the business telecom provider's voice offerings more "bulletproof," Brian Babich, vice president of channel sales for BullsEye, told CRN.
VeloCloud's technology is natural complement to BullsEye's existing portfolio of services, which includes hosted voice, video, and bandwidth aggregation. That's because VeloCloud-powered SD-WAN focuses on failover and Quality of Service, according to Southfield, Mich.-based BullsEye.
[Related: Silver Peak Teams With China Telecom, Weston-Comstor To Provide Global, Managed SD-WAN Services]
"The ability to couple VeloCloud's technology with our VoIP solutions really rounds out our ability to do voice prioritization, all the way through the last mile," Babich said.
Bullseye already specializes in multi-location deployments for its voice products, and the cost savings of SD-WAN are "huge" across a multi-location network, Vince Bradley, CEO of master agent WTG, a BullsEye partner, said.
"The efficiency of the network is amazing; There are no barriers or limitations to what can be deployed as it can be added to MPLS or other networks, [and] there are also no limitations on the timing of the deployment," Bradley said. "These factors coupled together are a powerful dynamic and will help BullsEye win a lot more businesses well as retaining its existing customer base."
For multi-location customers, the latest SD-WAN solution "sells itself," agrees Kathleen Waters, managing partner of CreekView Group, a telecom consulting firm and longtime BullsEye partner.
Milton, Ga.-based CreekView Group has been selling SD-WAN to its customer base for several years, including BullsEye's previous SD-WAN offering. Waters believes that SD-WAN is helping solution providers become more "sticky" with their end customers because it's letting partners sell the entire solution.
"[Partners] will be able to say to their customers: 'Not only can I take over managing all the billing and optimizing all the services you have, but now I can actually move you onto the latest platform with hosted voice with failover and real-time reporting.' The VeloCloud product is another tool that helps [partners] do their jobs more efficiently – I can really sell the entire project," she said.
Channel-focused BullsEye, a company that does the nearly all of its business through its partners, has made its VeloCloud SD-WAN solution immediately available through partners as another recurring revenue opportunity.
Printer-friendly version
Email this CRN article