Printer-friendly version
Email this CRN article
Solution providers can expect a slew of new products, services and programs at the RSA Conference, held here this week.
Sponsored by Bedford, Mass.-based RSA Security, the conference is expected to draw a crowd of 10,000 and more than 200 exhibitors. Cyberterrorism, secure e-commerce and managing online identities will be some of the hot topics, said John Worrall, RSA vice president of product marketing.
Since Sept. 11, companies are very interested in learning how to secure their business assets, he said.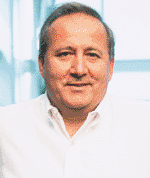 SECURITY CONFAB
This week, Art Coviello, RSA Security president and CEO, will help kick off his company's annual event in San Jose, Calif., with a discussion about managing online identities.
"Security still is top of mind for people," he said.
Justin Fetsch, account manager at Applied Communications of Minnesota, a solution provider based in Spring Park, Minn., agreed.
"Since Sept. 11, people really understand the need for it," he said.
At RSA, vendors and solution providers will address those security concerns with new products and services to help protect corporate networks.
Secure Computing, San Jose, plans to unveil a mobile authentication system that it will add to its SafeWord PremierAccess product. The two-factor authentication system will allow users to authenticate themselves via a mobile device such as a cell phone or pager, said Willy Leichter, product marketing manager at Secure Computing.
"It's a zero footprint solution," he said. "We're not asking users to install more software or carry another device. That's sort of the holy grail that people are looking for in authentication."
When a user logs on, the server sends a text message with a one-time password to the person's mobile device that he or she uses to access corporate resources, he said.
Leichter said the system is appropriate for certain vertical markets like health care, where getting doctors to carry another device such as a smart card or token could be difficult.
Atlanta-based Marshal Software is expected to unveil MailMarshal for Exchange 2000, which integrates with a user's Microsoft Exchange 2000 server to scan e-mail messages and attachments for inappropriate content.
The company, which sells exclusively through its solution provider partners, also will unveil full integration of McAfee's VirusScan with upcoming versions of its e-mail and Web monitoring software.
San Jose-based Sybari will launch a certified partner program to expand sales of its Antigen antivirus and content security product for Microsoft Exchange and Lotus Domino/Notes.
Rocco Donnino, Sybari vice president of sales for Americas, said the company is looking to partner with security-focused VARs and integrators with messaging backgrounds.
"We have a high-end sales force that really knows the technology. We want to use that force to drive the sale with the partner," he said.
The company's channel program was designed to eliminate the potential of conflict, he said. The direct-sales force is compensated the same whether the deal goes direct or through the channel, he said.
Sybari's Enterprise Certified Partner Program has four levels, each offering various benefits, including product discounts, sales leads, service and support, and training.
Recourse Technologies, Redwood City, Calif., plans to roll out a new version of its ManHunt software for detecting and responding to network attacks. New features include custom signature capabilities, cross-node analysis and the ability to drill down to details on an attack.
"We're trying to make it easy to get security information out to the organization," said Fred Kost, vice president of marketing at Recourse.
The product will ship the first week of March. Pricing starts at $25,000.
Qualys, Redwood Shores, Calif., is slated to roll out new reporting and security patch aggregation features for its managed vulnerability assessment service.
The new capabilities make reports easier for administrators to read and also put patches right at their fingertips, said Philippe Courtot, Qualys chairman and CEO.
"Part of what Qualys is doing is making it easier to fix your vulnerabilities," he said.
Waltham, Mass.-based security services firm Guardent plans to unveil a suite of services for the Microsoft Internet Security and Acceleration (ISA) Server.
The Guardent Perimeter Defense Suite includes firewall protection via Guardent's ISA Server appliance, managed vulnerability scanning, managed gateway antivirus protection and incident management and forensics.
"It's everything a business would need to protect a perimeter environment," said Dan McCall, general manager of Guardent's managed service division.
Microsoft itself will have a large presence at the show, following last month's directive from Chairman Bill Gates to make security a priority in its software development.
The company is scheduled to hold a tutorial on security and the .Net platform and Craig Mundie, Microsoft's CTO, is set for a keynote that will address Gates' Trustworthy Computing Initiative.
Printer-friendly version
Email this CRN article