Printer-friendly version
Email this CRN article
As the firewall market grows, solution providers are finding it difficult to differentiate between the many solutions available. In the past, picking a firewall was a simple task,a matter of selecting a unit to deter potential network attacks. Today's blended attacks, Internet worms, viruses and other security threats have complicated what was once an easily defined solution.
The wide variety of threats has led solution providers to realize that a one-size-fits-all firewall is not a viable solution for most businesses. Companies must focus on a combined solution to protect susceptible networks from security breaches. Nowhere is this more evident than in the small- to midsize-business market. SMBs often need the same level of network protection as large enterprises, but have neither the staff nor the budgets to support an enterprise solution. Therefore, an SMB firewall must be easy to use, remotely manageable and scalable, yet still offer the same level of protection as a high-end enterprise firewall.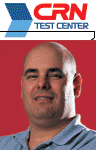 FRANK J. OHLHORST
Technology Editor
NetScreen, which was recently purchased by Juniper Networks, aims to meet those firewall needs with the 5-GT/Extended security appliance. This firewall offers Stateful Packet Inspection (SPI), embedded antivirus scanning, IP-Sec VPN and failover support. It offers 75-Mbps firewall throughput and 20-Mbps 3DES encryption throughput and can support as many as 25 concurrent VPN users.
Juniper uses deep-inspection technology, which allows the firewall to quickly protect against more than 30 known attacks and offers protection against an additional 250 application-based attacks. Deep-inspection technology identifies signatures associated with application-level attacks and uses intrusion-prevention algorithms to prevent them. The technology helps stop hackers trying to overwhelm applications and breach security devices using malformed code or by leveraging known vulnerabilities.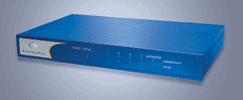 Solution providers will appreciate the integrated antivirus scanner, which is based on Trend Micro's scan engine. The antivirus technology employs a hands-off, automated approach to scanning and updating, a real bonus for SMB customers. The NetScreen-5GT/Extended's browser-based console is easy to master, and its management screens are simple and intuitive. Thorough documentation eases setup and guides installers through the more advanced features of the firewall.
Role-based administration is used to manage the unit, allowing solution providers to grant or deny users permissions and access to the firewall settings. This feature helps prevent unauthorized changes and ensures that the solution provider can maintain control over the unit when a company purchases a service-contract model.
Juniper Networks' channel program offers three levels: indirect, preferred and platinum. Partner levels are determined by sales commitments and technical staffing requirements. Platinum-level partners are entitled to advanced support options and increased presales support, while preferred and indirect partners receive a standard 24x7 support package. Sales margins range from 8 percent to 25 percent, depending on the quantity sold. All partners receive marketing support and demo equipment discounts, and have access to a solution provider Web site that offers training, support, sales materials and presentations.
Juniper hits the nail squarely on the head when it comes to securing SMBs with advanced firewall features, while meeting the needs of channel partners.
CHANNEL PROGRAM SNAPSHOTS
> NETSCREEN 5GT/EXTENDED

COMPANY: Juniper Networks/NetScreen Technologies
Sunnyvale, Calif.
(408) 543-2100
www.netscreen.com
DISTRIBUTORS: Ingram Micro
TECH RATING:


CHANNEL RATING:

Note: Vendors can earn up to five stars for technical merit and five for their channel program. If the average of these two scores is four stars or greater, the product earns CRN Test Center Recommended status.
Printer-friendly version
Email this CRN article