Printer-friendly version
Email this CRN article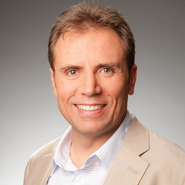 Gavin Struthers
Gavin Struthers, who became McAfee's worldwide channel chief Tuesday, promises to change requirements for selling the security vendors' products, so resellers will have more options to earn recertification.
Struthers, formerly vice president of channel operations in the Asia-Pacific region, replaces Alex Thurber as senior vice president of worldwide channel operations. Thurber left Friday to become vice president of sales at Portland, Ore.-based Tripwire, a business security software maker.
Channel partners have complained that McAfee's recertification was too inflexible by requiring resellers to do course work in the same product category every year. Struthers says he will change that by launching this year a continuing education alternative that lets resellers take 10 courses on a variety of subjects to earn credits for recertification. Other options to earn credit would include attending McAfee forums, such as boot camps or Focus security events. "We're broadening it out and making it a richer experience for learning," Struthers said of recertification.
Another complaint of some channel partners is how selling MX Logic, McAfee's cloud-based, e-mail security service acquired in 2009, requires dealing with a separate sales force and certification program. As a result, Dallas-based reseller M&S Technologies says it doesn't sell a lot of MX Logic services, which include e-mail protection, filtering and archiving. "It's kind of tedious," M&S partner Mark Miller says of selling MX Logic.
Struthers said that would change in the first half of this year, when MX Logic programs would be folded into McAfee's core reseller program, called SecurityAlliance. "The (MX Logic) program is going to be aligned this year, as soon as the first half," he said.
One reseller issue McAfee won't address directly is the competitive advantage large resellers have over smaller players. Large companies sometimes sell at prices below cost in order to win customers likely to buy other products. The best McAfee can provide to small resellers in this battle is a 25 percent margin boost, just like with enterprise deals, on products sold to SMBs. McAfee announced the higher margins, which are available to all resellers, last year.
Struthers, a 10-year veteran of McAfee, served for three years as Asia-Pacific channel chief after spending four years as a regional director for Australia and New Zealand. Before joining McAfee, he worked on Novell's sales management team in Australia.
While praising his predecessor's effectiveness as a channel chief, Thurber said he will be different. "I'm a sales guy," he said. "I'm big on execution for results."
Printer-friendly version
Email this CRN article