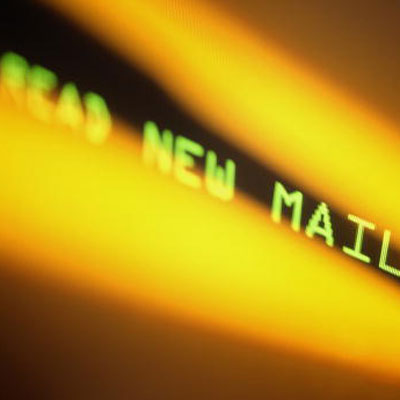 Printer-friendly version
Email this CRN article
SonicWall is extending its advanced threat protection capabilities to email, and the company is previewing an updated operating system to help small and midsized businesses fend off security threats.
The SonicWall Email Security 9.0 update extends the company's Capture Advanced Threat Protection Service to email, adding an additional layer of protection against zero-day and advanced threats. The Capture service uses three different network sandbox engines for a multilayer defense approach.
The update also adds improved Office 365 support, a refreshed line of appliances, automated encryption protection, and policy and compliance management.
[Related: CRN Exclusive: SonicWall Names New CEO As It Closes Dell Spinout Deal]
The launch is significant because email remains one of the largest vectors for attacks on small and midsized businesses, with ransomware attacks alone up 167x year over year, Vice President of Worldwide Sales Steve Pataky said. For the small and midsized businesses, who face the same advanced threats as their enterprise peers but on often tighter budgets, the SonicWall Email Security 9.0 release provides visibility and control in a "right-sized" solution, he said.
For partners, Pataky said the solution opens up the doors for conversations around advanced threat protection and email security. From monitoring those threats, he said partners can open further conversations around response and remediation.
"This is a new level of visibility and control that I think have been overlooked in the midmarket and SMB. The reality is these guys are just as vulnerable," Pataky said. "You now open up this whole world of response and remediation that has been so affiliated with the large enterprise for so long. I think we can bring this to the masses."
SonicWall also previewed the upcoming SonicOS 6.2.7 operating system release, adding deep packet inspection of DPI-SSH, biometric authentication, extended Dell X-Series integration, automated initial site-to-site VPN gateway provisioning, opening up the API to build a third-party ecosystem of threat intelligence, and providing visibility into connected devices and types for IoT devices.
Dmitriy Ayrapetov, executive director, product management, said, in addition to the new features, the SonicOS 6.2.7 release is significant because it is SonicWall's third feature release in the past 12 months. He said that would set the tone for innovation at SonicWall as an independent company from Dell, which is spun out from last fall.
"Security is changing every day. If you don't continue to update and innovate, you automatically fall behind," Ayrapetov said.
Printer-friendly version
Email this CRN article